Neil Baki is a specialist trial advocate. He has extensive experience in civil and criminal fraud (including money laundering, bribery and corruption), contentious tax and financial litigation.
Ranked as a leading junior in the Legal 500 for fraud, Neil has been instructed to lead, and has been led in a number of extremely complex and high value fraud and tax cases. His work involves advising companies and financial institutions as well as individuals accused of dishonesty or misconduct.
Neil is regularly instructed by City firms, and directly by accountants to assist on a wide range of matters including breach of contract, contentious tax litigation and corporate criminal liability. Neil also has experience in drafting injunctions, freezing orders, asset tracing orders and affidavits, as well as defending in such applications, often at short notice.
Neil has advised a number of companies, investment firms and financial institutions as to their duties under the Financial Services and Markets Act 2000, Money Laundering Regulations and Bribery Act 2010. Neil has an excellent understanding of financial services law and the workings of the FCA, PRA, NCA, SFO and HMRC.
Neil has also advised on criminal offences relating to news gathering and investigations, conspiracy, bribery and interception of communications, blagging, data protection act offences and harassment. For example, Neil was instructed to advise a journalist in Operation Elveden and National newspaper editor in Operation Weeting in relation to bribery/corruption and phone-hacking taking place in the civil and criminal Court.
Neil has been instructed to lead, and has been led in a number of extremely complex and high value civil and criminal fraud cases. His work is split between representing individuals and increasingly companies and financial institutions.
Personal Injury
Neil is developing a busy and varied practice in both Claimant and Defendant personal injury work. Neil welcomes instructions in a wide range of matters from road traffic accidents, occupiers liability, Highways Act, long-term disability, fatal accidents, psychiatric injury, assault/abuse and disease.
With a keen eye for trial tactics, Neil welcomes being involved in cases from an early stage, whether that be drafting pleadings/defences, interim applications or advising on quantum.
With over 15 years experience of conducting complex trials, he has a particular skill for witness handling and robust advocacy in liability trials. Neil has a particular interest in cases pertaining to fraud, malingering and exaggerated claims.
Neil has been instructed to deal with difficult interlocutory applications, such as relief from sanctions, setting aside and default judgements where careful and persuasive written and oral advocacy is required.
Neil has combined his experience of high-level investigations and defence work with his personal injury practice to develop a particular specialism in pleading and establishing fraud.
Neil has particular expertise in cases concerning the investigation and defence of allegations of historic physical and sexual abuse. He is often instructed in cases that involve the analysis of voluminous Social Services/Local Authority, School and Medical records.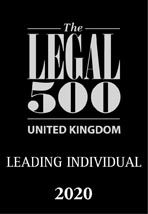 NCA v EAI & Anr (Operation Redroot)
Privately instructed to represent a Defendant accused of corruption and perverting the course of justice by bribing Nigerian State Officials and police officers within the background of international human trafficking from Nigeria to Germany. The first UK prosecution pursuant to s2 (6) Modern Slavery Act 2015 giving the UK jurisdiction to prosecute such cases wherever they have been committed in the world.
HMRC v KRO (Operation Harpseal)
Instructed to represent a main conspirator in a multi-million pound VAT cheat on HMRC.
Birmingham City Council v Eze Europe Ltd, SO & Anr
Privately instructed to represent the company and director in relation to fraud and multiple counts of fraudulent trading.
HMRC v Hadee Engineering Ltd & 2 Ors
Instructed as sole Counsel in complex civil proceedings before the Tax Tribunal concerning allegations of direct (corporation tax) and indirect (VAT) fraud arising out of a lengthy investigation by HMRC. Other substantial issues concerned the validity of an Employee Benefit Trust (EBT). Following detailed skeleton arguments the fraud allegations were withdrawn and the EBT settled.
HMRC v KH (Operation Lunar)
Instructed in one of the largest tax frauds to be prosecuted by HMRC to date. Instructed to defend KH as led junior, a director or Seven Arts Entertainment in criminal proceedings prosecuted by HMRC. Following successful legal argument in the Crown Court the matter was dismissed.
HMRC v DS & Ors (Operation Incubus)
Instructed to represent a main Defendant in a £50m duty evasion conspiracy to cheat.
NTS v NB & Ors (Operation Angel)
Instructed to represent a company officer in a complex fraud, and for regulatory breaches in a trial that lasted some 6 months.
Serious Fraud Office v Sand
Sole Counsel instructed for the defendant, convicted of drug offences, in relation to civil recovery of gold bullion held by the Police.
NHS Protect v PwC, JF & Ors
Advising the defendant JF, a director of a medical consultancy and former director of PwC and NHS management consultant in criminal and civil investigations in relation to fraud, money laundering and misuse of confidential information.
SOCA v PL
Instructed for PL, a finance director to a film management company in civil contempt proceedings for breeches of an undertaking and freezing order.
HMRC v JH (Operation Chainmail/Crystalite)
Instructed on behalf of an equity trader employed by a global US bank, in criminal proceedings in relation complex tax evasion.
Environment Agency v Thorn International & Singh
Instructed as lead counsel for the company and managing director in relation to a guiding case concerning breaches of the Transfrontier Shipping (Toxic) Waste Regulations 1997 from the UK to non OECD countries.
HMRC v Ahmed & Morganrise Ltd
Counsel representing a director of a company alleged to be involved in a multi-handed Missing Trader Intra-Community fraud (MTIC carousel fraud). The losses to the revenue were said to be in the region of £150million.
R v Quinn
Counsel representing the main defendant and 3 third parties during civil enforcement proceedings brought by the Enforcement Receiver in the High Court.
R v Afzal
Counsel instructed to defend confiscation proceedings resulting from large scale mortgage fraud convictions with an alleged benefit of £60m.
Neil is a specialist fraud barrister and is recognised in the Legal 500 as a leading junior in the field of fraud.
Neil has extensive experience in defending complex, high value fraud and dishonesty proceedings, having conducted numerous trials, many having trial estimates of weeks and on occasion, many months. Neil also acts on behalf of Claimants.
Neil has acted successfully in proceedings alleging fundamental dishonesty in the context of LVI, "crash for cash" conspiracies, fabricated and exaggerated injury,
phantom passengers, as well as prosecuting and defending Contempt of Court proceedings.
Neil has been described as a ferocious advocate whose preparation is first class. He gives clear and concise advice on paper and leaves no stone unturned in the representation of his clients.
David Brown Systems Ltd & BAE Systems v HE Ltd
Instructed for the Defendant to provide written advice in relation to breach of contract concerning the alleged st standard manufacture of a submarine gearbox.
Lawson Developments v DL
Instructed to provide written advice for the Defendant quantity surveyor in relation to issues of illegality concerning a claim for damages arising out of negligent advice and breach of contract over a building contract.
East & West Horseracing Ltd v El Hajj 
Counsel instructed for El-Hajj, billionaire businessman, defending a claim for breach of contract and fraudulent misrepresentation.
Favor Easy Management v Wu
Instructed to advise the defendant concerning whether documents relating to a party's credit have to be disclosed as part of standard disclosure.
Greenwoods Menswear Ltd v Rice 2 Ltd; Greenhaven Ltd v Greenwoods Menswear Ltd
Substantial contractual disputes between a major high-street menswear retailer and its suppliers from India and the Far East involving allegations of fraudulent misrepresentation.
Crest Nicholson (South) Ltd v Regional Investments Ltd
Advising dispute over a large property development in Surrey, involving allegations of fraud, breach of contract and rectification claims.
Recent Personal Injury cases
(1) NB (2) CB v HBC (on-going)
Instructed to draft the Defence in response to Particulars of Claim drafted by Queen's Counsel, in a substantial claim concerning breaches of the Claimant's Article 8 rights and causing severe psychiatric injury, with respect to the first Claimant and her children, who were allegedly unlawfully removed from her care by a Local Authority.
NR v (1) UoG (2) RSA & (3) PS (on-going)
Instructed by the Claimant to peruse damages against a University and other teaching institutions, for severe psychiatric injury and very significant loss of earnings, following his removal from a teacher training course.
View full profile >>