Notable Cases
---
NCA v EAI & Another (Operation Redroot)
Privately instructed to lead the defence of a defendant accused of corruption and perverting the course of justice by bribing Nigerian State Officials and police officers within the background of an international human trafficking network from Nigeria into Germany. The case involved substantial and complex legal argument, including the cross examination of the Chief Legal Officer for NAPTIP and the Head of the Joint Border Task Force as part of a voir dire via live link to the British Consulate in Lagos. Whilst the offences were alleged to have been committed overseas, the prosecution was commenced by the UK authorities pursuant to s2 (6) of the Modern Slavery Act 2015.
HMRC v KRO & Others (Operation Harpseal)
Instructed to represent a main conspirator in a multi-million pound VAT conspiracy to cheat HMRC. A successful outcome was achieved following an abuse of process argument.
HMRC v Hadee Engineering Ltd
Hadee Holdings Ltd & Civil Environmental Systems (2016 - present) - Instructed to represent a holding company and its subsidiaries with respect to allegations of civil tax fraud, tax evasion (both direct and indirect tax) and issues surrounding the legality of an Employee Benefit Trust (EBT) in the Manchester Tax Tribunal.
Read more
HMRC v KH & SA Ltd & Ors (Operation Luna 2016 - present)
Operation Luna is a tax investigation by HMRC into capital tax relief tax arrangements designed for high net worth individuals surrounding the activities of Zeus Capital. Neil is instructed to represent the director of a film finance company (asset provider) concerning allegations of conspiracy to cheat the Revenue of more than £150m.
HMRC v JH & Ors (Operation Chainmail/Operation Crystallite 2015/2016)
Operation Chainmail and Crystallite were tax investigations concerning film tax fraud. Instructed to represent an investor defendant, who was employed as a senior equities trader at a well-known US bank.
HMRC v DH, AM, DS & Ors (Operation Incubus 2016 - present)
Criminal investigation concerning the evasion of duty on the importation of goods from Luxembourg to the UK. The alleged loss to the Revenue is estimated at £50m.
David Brown Systems Ltd & BAE Systems v HE Ltd (2017 - present)
Instructed to advise the defendant in breach of contract litigation concerning the alleged substandard manufacture of a submarine gearbox.
Lawson Developments v DL (2017)
Instructed to advise the defendant quantity surveyor relation to issues of illegality, concerning a claim for damages arising out of negligent advice over a building project.
NHS v JF & Ors (2016/2017)
Instructed to advise the director of an NHS consultancy firm and former partner of a global accountancy firm concerning allegations of fraud and misuse of confidential information.
Crest Nicholson (South) Ltd v Regional Investments Ltd (2016)
Advising in relation to a dispute over a large property development in Surrey, involving allegations of fraud, breach of contract and rectification claims.
R v AD & Ors (2015)
Acting on behalf of a company director for offences brought under the Companies Act and Insolvency Act.
NTS v B & Ors (2015)
Instructed to represent one of the main defendant companies in one of the UK's largest trading standards investigations so far undertaken by the National Trading Standards team. Allegations included trade mark fraud, money laundering and unfair commercial practices.
R v Richardson & Ors (2014)
Instructed as lead counsel in a £5m mortgage fraud allegedly involving the complicity of professional mortgage brokers, surveyors and solicitors.
R v Ferkova & Ors (2013)
Instructed as lead counsel in a £1.5 m tax fraud.
R v Tagplates UK & Conroy (2013)
Instructed as lead counsel in relation to trade mark infringement concerning Mercedes Benz, BMW, Ford and Land Rover.
Read less
If you would like to instruct Neil Baki or would like help or advice in doing so, please call and talk to our excellent clerking team, led by Chief Executive, Alan Kilbey MBE. Our phone number is +44 (0)20 7583 9241. Alternatively, please email us at chambers@farrarsbuilding.co.uk
For more information about our clerking team, please click here for the clerks page.
Appointments & Memberships
---
British Association for Sports & Law
Criminal Bar Association
Financial Services Lawyers Association
Fraud Lawyers Association
Health & Safety Lawyers Association
Proceeds of Crime Lawyers Association
Education & Qualifications
---
BVC (Very Competent), Inns of Court School of Law (2002-2003)
LLM (Commercial & Corporate Law (Distinction)), University College London, University of London (2000-2001)
LLB (Law (2:1)), University College London, University of London (1997-2000)
Directory Quotes
---
"A fearsome advocate and leaves no stone unturned in the defence of his clients" Legal 500, 2018. Fraud: Crime, Leading Junior
"His preparation is first class and his advocacy is excellent. It is a pleasure to watch him in Court". Legal 500, 2017. Fraud: Crime, Leading Junior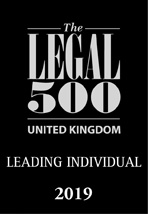 Publications
---
"Too much, too little, too late? Draft CPS guidance on speaking to witnesses " Ent.LR. 2015 26/(5) 155-159 (Neil Baki &
Jennifer Agate, Farrar & Co)
Free Speech Online (2014)
Bar Quarterly Review (March 2009) "Future of Expert Evidence"