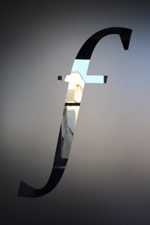 Wickes Building Supplies Ltd v Blair (No 2) (Costs) [2020] EWCA Civ 17
The Court of Appeal has confirmed that the QOCS regime applies to appeals. Endorsing the decision of the High Court in Parker v Butler [2016] EWHC 1251 (QB), the Court held that in order to reflect legislative intention, the word "proceedings" in CPR 44.13 must be interpreted to mean both first instance proceedings and any subsequent appeal.
The appeal in question was the second appeal in a claim arising out of an accident at work. The claim was governed by the Pre-Action Protocol for Low Value Personal Injuries. The parties were in agreement that the claimant, having been unsuccessful, should pay the defendant's costs. However, they disagreed as to whether or not QOCS applied in relation to the appeals.
The Court recited with approval the reasoning of Edis J in Parker v Butler, namely that the tension between the ability of QOCS to provide access to justice for claimants and the deterrent effect which the power to make enforceable costs orders has on the unnecessary bringing or resisting of claims, should in this context be resolved in favour of access to justice by applying QOCS.
There was an additional question as to whether or not fixed costs applied. The Court concluded that fixed costs do not automatically apply to appeals in Protocol cases but the Court has a discretion under CPR 52.19 to limit any costs order to those fixed costs. The Court declined to exercise its discretion on the basis that the claimant had pursued an unmeritorious appeal. However, the resultant costs order was of course unenforceable owing to the Court's decision on QOCS.
Lauren Jones
---
---