Contents
Editorial
Associative Discrimination: How far does the obligation to make reasonable adjustments go?
Aggravated Damages In Employment Tribunal Claims
Case Law Update
Editorial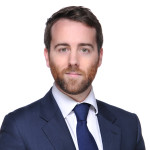 By Matthew Hodson
Welcome to the October edition of our Employment Law bulletin.
This month we have the usual round up of recent cases by Jake Rowley and Frederick Lyon; an article from Ian Ridd on associative discrimination in disability related claims following the recent case of Hainsworth v MOD; and Grant Goodlad entertains us with an account of one of his recent cases in which the tribunal awarded aggravated damages.
Associative Discrimination: How far does the obligation to make reasonable adjustments go?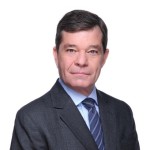 By Ian Ridd
As is well known, under s. 20(3) Equality Act 2012 an employer is under a duty to make reasonable adjustments where a provision, criterion or practice ('PCP') puts a disabled person in its employ at a substantial disadvantage in relation to a relevant matter when compared with a person who is not disabled.
The extent of that obligation was recently considered by the Court of Appeal in Hainsworth v MOD [2014] EWCA Civ 763; [2014] IRLR 728. In this case, the Claimant worked for the MOD in Germany and was a civilian teacher attached to the armed forces. The requirement to work in Germany was a PCP within the meaning of s. 20(3). The Claimant had a daughter, who lived with her and who was disabled. The MOD offered mainstream education and training to the children of its employees working in Germany but did not offer special education for disabled children such as the Claimant's daughter. The Claimant's request for a transfer to work in the UK, where special schooling would be available, was refused.
The Claimant asserted that allowing the transfer would be a reasonable adjustment and asserted that the failure of the MOD to make it constituted a breach of s. 20(3). Her immediate difficulty was that paragraph 5(1) of Schedule 8 of the Equality Act 2010 restricts the effect of s. 20 to employees and applicants for employment. The Claimant therefore founded her claim on the duty under Article 5 of Council Directive 2000/78/EC, which provides:
In order to guarantee compliance with the principal of equal treatment in relation to persons with disabilities, reasonable accommodation shall be provided. This means that employers shall take appropriate measures, where needed in a particular case, to enable a person with a disability to have access to, to participate in or advance in employment, or to undergo training unless such measures would impose a disproportionate burden on the employer.
The ET rejected her claim and the EAT refused to entertain an appeal under Rule 3(1), viewing the appeal as unarguable. THE Court of Appeal however gave her permission to appeal, where her appeal was supported by the Equality and Human Rights Commission, but the appeal failed.
The Court of Appeal held that general aims of positive action and equal employment opportunities could not be read into Article 5 so as to extend it to associates of employees: on a proper reading of Article 5, it was clear that its entire focus was on the provisions to be made by an employer of his disabled employee, prospective employee and trainees. The Court of Appeal further held that the decision in Coleman v Attridge Law [2008] All ER (EC) 1105, which had held that transferred or associative discrimination was covered by the Directive in a case of direct disability discrimination and disability related harassment, was a decision based on Article 1 of the Directive and was not based on or derived from the quite different provisions of Article 5.
Although this seems on its particular facts to be a hard decision, if the Court of Appeal had upheld the Claimant's claim, the floodgates of associative discrimination would have been opened very wide. The Court of Appeal was surely correct to hold that Article 5 related only to limited categories of disabled persons. Any other interpretation would be disproportionate in its effect. In order to succeed in her claim that Claimant would have to show that the MOD owed a duty to act for the benefit of her daughter. The proximity of the relationship between the Claimant and her daughter would be crucial to establishing such a duty, but the words of Article 5 give no indication as to what degree of proximity might be necessary: as Laws LJ put it in paragraph 20 of the judgment, if the Claimant's argument were correct:
Once it is postulated that the disabled beneficiary of Article 5 may be a person other than the employee, the Article gives no clue as to who that other person might be. On the face of the Article, it would be an entirely open question who such a person might be. The Article would be, in my judgment, hopelessly uncertain.
This decision will no doubt be welcomed with relief by employers, particularly large employers. If Ms Hainsworth had succeeded, employers would have come under a very wide and uncertain duty to make adjustments to accommodate not only disabled employees, applicants or trainees, but also relatives and even non-relatives or friends of their non-disabled employees. Such a situation was plainly not contemplated by Article 5 of the Directive.
Aggravated Damages In Employment Tribunal Claims
By Grant Goodlad
A recent sex discrimination case in which I was involved presented an interesting, and possibly amusing, example of the circumstances in which a Tribunal will consider making an award of aggravated damages.
The jurisdiction to award aggravated damages does not arise in a straightforward tribunal claim, such as unfair dismissal, but does in a case where a statutory tort, such as discrimination, is engaged and in which the Tribunal has the jurisdiction to award tortious damages in the same way as the civil courts.
In discrimination cases the jurisdiction arises under the Equality Act 2010 by the interaction of sections 124(2) (b), 124(6) and 119. Section 124 is entitled "Remedies: general". Subsection (2) provides that:
"The tribunal may:
(a) make a declaration…;
(b) order the respondent to pay compensation to the complainant;
(c) make an appropriate recommendation.
Subsection (6) provides that:
"The amount of compensation which may be awarded under subsection (2)(b) corresponds to the amount which could be awarded by the county court or the sheriff under section 119.""
Section 119 sets out the Remedies available to the county court (sheriff's court in Scotland) and reads:
"(1) This section applies if the county court or the sheriff finds that there has been a contravention of a provision referred to in section 114(1).
(2) The county court has power to grant any remedy which could be granted by the High Court:
(a) in proceedings in tort;
(b) on a claim for judicial review."
Similar, but not identical provisions have been held to operate in other causes of action in which a "just and equitable" award of compensation may be made to compensate for an employers breach of a right such as the right not to suffer a detriment in employment on prohibited grounds
The Employment Rights Act 1996, Part V Protection from Suffering Detriment in Employment, provides at section 48 for a complaint to a tribunal and at section 49 for remedy:
48 Complaints to employment tribunals
(1) An employee may present a complaint to an employment tribunal that he has been subjected to a detriment in contravention of section 43M, 44, 45, 46, 47, 47A, 47C, 47C(1) or 47E , 47, 47F or 47G.
49 Remedies
(1) Where an employment tribunal finds a complaint under section 48(1) … well-founded, the tribunal—
(a) shall make a declaration to that effect, and
(b) may make an award of compensation to be paid by the employer to the complainant in respect of the act or failure to act to which the complaint relates.
(2) Subject to subsections (5A) and (6) the amount of the compensation awarded shall be such as the tribunal considers just and equitable in all the circumstances having regard to—
(a) the infringement to which the complaint relates, and
(b) any loss which is attributable to the act, or failure to act, which infringed the complainant's right."
The EAT in Virgo Fidelis Senior School v Boyle [2004] IRLR 268 the EAT upheld a substantial award including aggravated damages in a case brought under s 48 where the reason for the detriment was a protected disclosure.
As a matter of principle, aggravated damages are available for an act of discrimination (Armitage, Marsden and HM Prison Service v Johnson [1997] IRLR 162 EAT).
The Vento guidelines (Following Vento v Chief Constable of West Yorkshire Police (No 2) [2002] EWCA Civ 1871, [2003] IRLR 102) updated in Da'Bell v NSPCC [2010] IRLR 19 provide an indication of a Tribunal's approach to an award for injury to feelings in discrimination claims. An award if aggravated damages is in addition to that award.
The Court of Appeal in Scott v Commissioners of Inland Revenue [2004] IRLR 713 made clear that when looking at non-pecuniary loss, whilst the total sum awarded must be borne in mind, it remains important not to conflate different types of award (there, injury to feelings and aggravated damages) for the purposes of the Vento guidelines
The EAT and higher courts have considered the categories of conduct where it might be appropriate for an award of aggravated damages to be made. An award may be made where the distress caused by an act of discrimination may be made worse by being done in an exceptionally upsetting way, for example in a high-handed, malicious, insulting or oppressive way as in Broome v Cassell [1972] 1 All ER 801, HL; or where conduct based on prejudice, animosity, spite or vindictiveness is likely to cause more distress or (as in the case in which I was involved) by the way the Tribunal case is conducted.
For example the Tribunal may make an award of aggravated damages where the Respondent has conducted its case in an unnecessarily offensive manner, or where a serious complaint is not taken seriously, or where there has been a failure to apologise, e.g. Prison Service v Johnson, HM Prison Service v Salmon [2001] IRLR 425.
The facts of the case in which I represented the Claimant were relatively straightforward.
The Claimant (C) was a woman aged 28. The First Respondent (R1) was a company controlled by the Second Respondent (R2), a man aged 70.
C initially met R2 through a friend to whom R2 had offered a job. The friend turned down the job and C approached R2 about it. C was offered the job and became employed by R1 as personal assistant to R2. Accommodation was provided with the job and C gave up her flat and moved into it.
Before the employment started there had been some texts from R2 to C of a somewhat salacious nature. However these stopped when she started employment and C remained employed for some four months without incident.
After about four months R2 began to send C messages by text and other electronic media. The messages became more salacious and descriptive of R2's intentions towards C. The stage was soon reached where R2 made it clear to C that if she did not come to him in his apartment soon she would have to find another job and another place to live. The Tribunal found that this was a clear implication that if C did not have sex with R2 she would lose both her job and her accommodation.
C refused to succumb and was dismissed by R2. She brought claims in the Tribunal, inter alia for sexual harassment.
Both Respondents defended the claim. The defence put forward in the ET3 Response form was to deny that any of the acts of harassment had occurred and to assert that C had been dismissed by another director of R1 for reasons related to her performance.
Rs' position changed following disclosure of documents which included not only prints of the various offending messages but also a transcript of an audio recording in which R2, challenged by C as to the reason for her dismissal, replied "Darling, I only gave you a job because I fancied you, you know that as well as I do."
Rs' new position, reflected in their witness statements, was that whilst accepting that the messages were sent, it was Rs' case that R2's conduct in sending them was not unwanted because R2 and C were in a romantic relationship at the time.
Perhaps unsurprisingly, the Tribunal found for the Claimant. The award to her included an element for injury to feelings, based on Vento guidelines, of £12,000.
The Tribunal went on to express its concern that the way in which Rs had conducted the litigation had added to C's distress. They noted Rs' outright denial and that when the denial was proved false on disclosure Rs' position changed to an allegation of a relationship between R2 and C. They noticed that when R2 was giving evidence of that alleged relationship C became clearly upset and on the verge of tears.
The Tribunal regarded R2's conduct in pursuing this course of action as entitling C to further compensation by way of aggravated damages and awarded an additional sum of £2,000.
All in all an object lesson for respondents in how not to treat employees and how not to defend a claim of discrimination. I was pleased to be for the Claimant on that particular occasion!
Case Law Update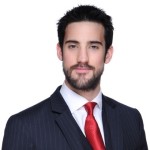 By Jake Rowley
Ronald Maclean Drysdale v Department Of Transport (Maritime & Coastguard Agency)
[2014] EWCA Civ 1083
(Arden LJ, Christopher Clarke LJ, Barling J)
Importance for practitioners: the Court of Appeal summarised the general principles in relation to the level of assistance it was appropriate for courts and tribunals to provide to litigants.
FACTS: The Appellant (R) was represented by his wife (W) at the Tribunal hearing. On the second day of the hearing it became clear the claim could not be heard in full and the Tribunal indicated it would go part heard and be relisted in four months time. W withdrew the constructive dismissal claim. At the Respondent's (T) request, the claim was dismissed. During T's submissions on costs, R and W indicated they would pay nothing towards costs and left the room, as they did so R thanked the Tribunal for their efforts and expressed his disappointment that a resolution had not been reached.
The EAT upheld the Tribunal's decision to dismiss the claim and award costs.
R submitted that the Tribunal had erred in treating W as a legal professional and had accepted the withdrawal too quickly; it should not have dismissed the claim without hearing from R or without letting W calm down and make a properly considered decision – she was diabetic and the Tribunal knew that.
HELD: The appropriate level of assistance or intervention depended on the circumstances of the case. Relevant considerations were likely to include (i) whether the litigant was represented or representing himself; (ii) whether any representative was legally qualified; (iii) the apparent level of competence and understanding of the litigant and his representative. Any assistance or intervention was constrained by the overriding requirement that the Tribunal had to be, and be seen to be, impartial. The creation of rigid rules was to be avoided. There was a wide margin of appreciation and an appeal court would not normally interfere in the absence of an act or omission, which no reasonable tribunal, properly directed, would have done, or omitted to do. In the circumstances, the Tribunal could not be criticised for its approach.
Housing Maintenance Solutions Ltd v JF Mcateer & Ors
[2014] UKEAT/0440/13/LA
(Slade J)
Importance for practitioners: The EAT reaffirmed that a TUPE transfer takes place on the date when responsibility for the transferor's business was transferred [Celtec v Astley and others [2006] UKHL 29 followed]. The legal assumption of responsibility for the employees occurs on the date of the transfer, and not vice versa.
FACTS: The Respondent employees (JF) were employed by (C) a company with whom a housing association had contracted to repair and maintain its properties. The Appellant transferee (H) was a wholly owned subsidiary set up by the housing association to take over C's services. H reassured JF that it would employ them to carry out the same work. The housing association terminated its contract with C on the 9th June 2011. C went into administration and JF were dismissed by reason of redundancy. After a few weeks, the housing association contracted the services out to H who employed most of C's employees. H did not begin its service provision until 1st July 2011.
The Tribunal had found that a service provision change had taken place on the 9th June 2011 as from that date, H had accepted responsibility for JF as their employer and engaged with JF in consultation and assurance. H argued that it was not possible for a transfer to have taken place at that time, as it did not commence its activities until 1st July 2011.
HELD: H's argument that a transfer did not take place until the commencement of the transferred service activities was incorrect. A transfer took place when the transferee assumed responsibility for carrying on the business [Celtec Ltd v Astley [2006] UKHL 29 followed]. There could be a transfer of a business at a time when no employees were working and no activities were carried out. What was relevant was when there was a "change in the legal or natural person … responsible for carrying on the business and who by virtue of that fact incurs the obligation of an employer vis-a-vis employees of the undertaking" [at 40-43]. The legal assumption of responsibility for the employees occurs on the date of the transfer, and not vice versa.
The Tribunal had erred and its decision was therefore set aside with the matter remitted.
P Atkinson v Community Gateway Association
[2014] UKEAT/0457/12
(Jeffrey Burke QC, C Edwards, BM Warman)
Importance for practitioners: A repudiatory breach of a contract of employment by an employee is not an absolute bar to that same employee claiming constructive dismissal. The employee can jump before he is pushed without automatically waiving his right to claim.
FACTS: Atkinson (A) had been the respondent's (GA) director of resources. GA discovered that there had been a major overspend in their budget that was A's fault. GA offered A a compromise package which A refused to accept. GA therefore continued to conduct investigations into A and discovered that he had sent explicit emails to a woman at a rival company with whom he was having a relationship. Some of these emails also discussed GA's business. This was a repudiatory breach of his contract of employment. A resigned before GA's investigations concluded and sued for constructive dismissal. At first instance the tribunal found that A was barred from making such a claim by virtue of his previous repudiatory breach of contract.
HELD: The obligation of trust and confidence was not suspended by one party's repudiatory breach of contract while the contract was still valid. If the breach was not accepted by the employer there was no bar on the employee's claim for constructive dismissal.
AB v Home Office
[2014] UKEAT/0363/13/JOJ
(Judge David Richardson)
Importance for practitioners: The Employment Appeal Tribunal clarified the correct approach to be taken to applications for reconsideration where an employment tribunal had failed to determine an issue, or where an issue had been determined but the tribunal's reasons for the decision were inadequate. The approach taken under the old rules (Employment Tribunals (Constitution and Rules of Procedure) Regulations 2004) and the new (Employment Tribunals (Constitution and Rules of Procedure) Regulations 2013) is the same.
FACTS: The appellant sought a review of the tribunal's decision that, while the disciplinary process was discriminatory, the reasons for the dismissal itself were not related to disability discrimination.
HELD: Although the grounds of review under the new rules included that "the interests of justice require such a reconsideration" as opposed to "review" under the old rules, there was no practical difference between them. An employment judge who, upon receiving an application for reconsideration, appreciated that the tribunal had overlooked deciding an issue, should usually arrange for the tribunal to reconsider its judgment: if it would be necessary in the interests of justice for the tribunal to determine that issue. The tribunal could hold a further hearing or it might give the parties a reasonable opportunity to make further representations. On the other hand, if the judge considered that the tribunal had decided the issue and the reasons were incomplete or inadequate, but there were no reasonable prospects of the judgment being varied or revoked, the judge must not order reconsideration.
Hounga v Allen & Anor
[2014] UKSC 47
(Lady Hale (Deputy President), Lord Kerr JSC, Lord Wilson JSC, Lord Carnwath JSC, Lord Hughes JSC)
Importance for practitioners: Illegal immigrants are not barred, on the basis that their contract of employment is illegal, from bringing claims for discrimination.
FACTS: The Appellant (H) was a Nigerian national who arrived in the UK having falsely obtained a visitors visa. She had no right to work in the UK and after January 2007 no leave to remain. She was employed as an au pair by the respondent (A). A mistreated H and subsequently evicted her from the house. H sought to make a claim for discrimination. H's claim succeeded at tribunal and at the EAT, however the Court of Appeal overturned the decision on the basis that H's contract had been illegal. H appealed.
HELD: The Supreme Court held that discrimination is a statutory tort. The contract of employment merely provided the scene for the discrimination to take place. As a result there was not a sufficient connection between the illegality of the contract and the tort to bar H from succeeding in the claim. Public policy did not in the opinion of the Court require H to be unable to succeed in her claim either as a finding of discrimination only compensated her for what she had suffered and did not allow her to profit, there was therefore in the Court's opinion no incentive resulting from this decision for others to enter into similar illegal contracts.
---
Author: Grant Goodlad Farrars (chambers@farrarsbuilding.co.uk)
---
Author: Jake Rowley Farrars (chambers@farrarsbuilding.co.uk)
---
---