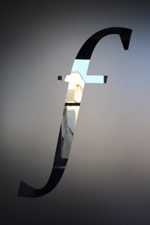 Michael Mather-Lees QC successfully defended a Police Detention Officer, who was jointly charged with unlawful act manslaughter and gross negligence manslaughter.
The case concerned the death in custody of Mr Thomas Orchard, who suffered from paranoid schizophrenia. Mr Orchard was arrested as he had been causing a disturbance in public. It was not known to the arresting officers that he had mental health problems.
On being taken into the police station an emergence response belt was placed over his face, to counteract a potential bite threat. He was carried to a cell, whilst he was in the belt and other mechanical restraints; thereafter he was searched and left prone in the cell.
Within 12 minutes Mr Orchard was seen not to be breathing, subsequent attempts to revive him succeeded in achieving a pulse, however, tragically there was very severe brain damage due to lack of oxygen, which led to his death 5 days later.
The case involved detailed examination of police custody and restraint procedure and even further examination of the pathology of Mr Orchard's death. The medical evidence was very detailed and complex, the cause of death being described as multifactorial. One of the primary issues concerned causation, necessitating a detailed review of the forensic medicine involved and an in depth understanding of the pathology.
Michael is part of the Crime Team.
---
---