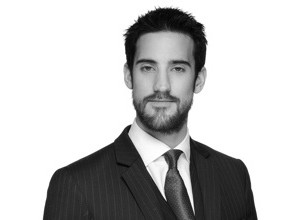 Jake has recently published his first book entitled "Fundamental Dishonesty and QOCS in Personal Injury Proceedings: Law and Practice", dealing with 'fundamental dishonesty' in the context of both Qualified One-Way Costs Shifting and s. 57 of the Criminal Justice and Courts Act 2015.
Written with both Claimant and Defendant practitioners in mind, this book seeks to consider what it actually means to be 'fundamentally dishonest'.
It investigates which, of the relevant, Civil Procedure Rules are in play; looks at the costs consequences of a finding of 'fundamental dishonesty'; traces the origins of s. 57 and considers the wording and effect of the statutory provision.
It also discusses the principles expounded in the most relevant cases; analyses the procedures and processes to be adopted when making or defending allegations of 'fundamental dishonesty'. This includes how and when an application for a finding can and should be made; and provides helpful insight and commentary from a practical perspective.
The book is available direct from the publisher here:
http://www.lawbriefpublishing.com/product/fundamentaldishonestyandqocsinpiproceedings/
Or alternatively from Amazon:
https://www.amazon.co.uk/s?k=jake+rowley&ref=nb_sb_noss
Jake Rowley is a member of the Farrar's Building Personal Injury and Civil Fraud Teams. He is regularly instructed in cases involving allegations of dishonesty or fraud.
Jake frequently delivers training, seminars and workshops, particularly in relation to fundamental dishonesty, upon request. Please direct any such request to the Farrar's Building Clerking Team.
---
Author: Jake Rowley Farrars (chambers@farrarsbuilding.co.uk)
---
---