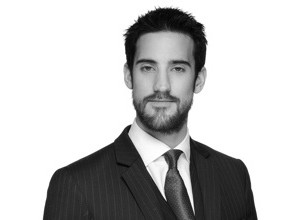 Jake was recently instructed to represent the well-known national political party, the United Kingdom Independence Party ("UKIP"), in a two-day application hearing before Mr Justice Saini in the Media and Communications List of the Queen's Bench Division of the High Court.
The case centred around allegations that the former Leader and Deputy Leader of the Party, Mr Richard Braine and Mr Tony Sharp respectively, had, through the agency of a third party, gained unlawful and unauthorised access to UKIP's membership database, as well as accessed and downloaded confidential information from individual email accounts. UKIP alleged that, being in possession of that data, Mr Braine and/or Mr Sharp and/or an unknown third party under their direction and control, had sent a blackmailing email to various members of UKIP, requiring them to resign their positions within the party, failing which, confidential information about them would be released to their friends, neighbours and others.
The claim was one pleaded in breach of confidence, conspiracy to injure by unlawful means, breach of director's duties and breaches of the Copyright and Rights in Databases Regulations 1997.
In his judgment, Mr Justice Saini described the manner in which Jake had conducted the proceedings as being "conspicuously fair" and thanked Jake for his "substantial assistance". He described Jake's submissions as being, "clear and powerful" and "forcefully and attractively made". In commenting on the manner in which Jake had dealt with issues which arose at the end of the hearing but before judgment was handed down, his Lordship described Jake's approach as being one in keeping with "his characteristic fairness".
The case has attracted some press attention.
A copy of the judgment is available here: https://www.bailii.org/ew/cases/EWHC/QB/2020/1794.html
---
---