Paul Cray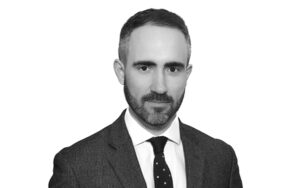 Chief Executive & Director of Clerking
Paul joined Farrar's Building in October 2021, having previously worked at leading sets in the Temple and Gray's Inn. He assumed his current role of Chief Executive & Director of Clerking in January 2022.
Paul has overall responsibility for the strategic leadership of Chambers, and the management and development of all members, clerks and staff.
In Chambers UK and Legal 500, Paul is known to clients for "always going beyond the call of duty", for providing a "first class service", for being "extremely proactive", "absolutely fantastic … responsive and charming", and he "always makes you feel like your business is of the utmost importance".
Outside of work, Paul is married with 2 young children and enjoys golf, football, theatre, and travel.
---
Steve Gurnett
Chambers Manager
Steve is responsible for the day to day administration of Chambers, including the finances, accounts, IT,  office equipment and building maintenance. He brings a wealth of management experience to Chambers having spent many years in the logistics industry and more recently running his own franchised business, supporting solicitors.
A former ski instructor and off-road racer, Steve enjoys anything involving hills in combination with good food and wine.
---
Kelly Penstone-Smith
Marketing & Fees Manager
Email : kelly@farrarsbuilding.co.uk
Kelly is responsible for the marketing and promotion of Chambers. She arranges our events and seminars for Chamber's clients, always ensuring current and relevant topics are available. Kelly organises the publication of articles and adverts as well as managing the website and social media accounts. She also oversees the fees collection for Chambers.
Kelly originally worked at Farrar's some 20 years ago, before qualifying at the Bar and later joining Kennedys as a solicitor.  After becoming a mum to two girls, she started her own business, gaining a wealth of experience in terms of client base, marketing and social media platform management. Kelly returned to Chambers in 2017.
Outside of Chambers, you will find Kelly cooking, hosting parties and making memories with her family and friends.
---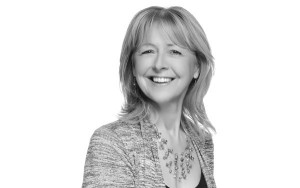 Alice Kemikkiran
Receptionist
Being the first point of contact, Alice plays a vital role in making everyone feel welcome to Chambers and in the re-direction of all incoming calls.  Alice oversees the bookings of rooms within the conference suites and ensures the smooth running of all in-house conferences whilst also organising refreshments and equipment as necessary.
Alice assists the clerking team with the word processing of letters, in addition to handling the stock control and purchasing of most supplies into chambers.
Alice enjoys walking with her dog and teenage daughter, loves travel and good food.
---