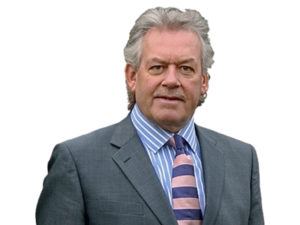 On 4th June 2014, Patrick Harrington QC appeared at the Chester Crown Court (Robert Jay J and jury) to begin the defence of Charlie Beadell[1] who, with others, was charged with the murder of Zain Sailsman. The case involved a drug war in Macclesfield which had resulted in the stabbing to death of Sailsman on the 30th October 2013.
The trial began that day but on 6th June Patrick appeared in the Court of Appeal (Criminal Division) sitting in Cardiff (Thomas LCJ, Wyn Williams and Phillips JJ) representing the (prosecution) respondent in an application for leave to appeal against conviction in an horrific murder case and two appeals against sentence in the same case.
The case had a very considerable history: it involved the murder in April 2010 of a wholly innocent 17 year boy named Aamir Siddiqi.
Two men, Jason Richards and Ben Devere Hope were incompetent contract killers who went to the wrong house and attacked and stabbed Aamir and his parents instead of their intended target.
At trial the defendants ran a vicious 'cut throat defence'. At the appeal hearing things changed: Hope gave evidence that he and a man he refused to name had committed the murder. The appeal hearing involved showing the court large quantities of CCTV material and telephony by way of electronic presentation of evidence.
In a reserved judgement the Lord Chief Justice refused the application and rejected the appeals against a forty year tariff in the life sentences imposed.
The trials of Charlie Beadell proceeded in Chester. On Tuesday, 8th July Patrick made his closing speech for the defence in Chester then hot footed it to Swansea where on Wednesday 9th July he opened for the prosecution in the case of Regina v Katie Jenkins: this being another murder case where Katie Jenkins was accused of the stabbing murder of a man named Richard Craddock.
The case, tried by His Honour Judge Keith Thomas and a jury, proceeded. On 14th July Patrick had to leave Swansea to travel to London where on the following two days he acted for the prosecution[2], respondent, in appeals against conviction in respect of a massive mortgage fraud (Operation Valgus) that they had prosecuted for five months the previous year.
The principal appellant was Nicholas John Jones, a solicitor, who had been convicted of conspiracy to defraud and sentenced to four years imprisonment. Another appellant Susan Lowry Hughes also appealed her conviction for which she had been made the subject of a suspended sentence of imprisonment.
The court (Pitchford LJ, Openshaw J and Her Honour Judge Taylor) dismissed the appeals, refused an application for leave to appeal against conviction by another defendant, Anthony Lowry Hughes though they reduced by one year a sentence of six years imprisonment imposed upon Sheila Rose Whalley.
On the return to Swansea, Katie Jenkins offered, for the first time, to plead guilty to manslaughter on the basis of lack of intent. This was accepted by the prosecution and sentence was adjourned for one week.
Meanwhile Charlie Beadell had been convicted of murder at Chester. Sentence was adjourned upon him until 21 July; that day, he was sentenced to life imprisonment for the murder and a concurrent sentence was imposed in respect of serious firearms offences to which he had earlier pleaded guilty and which were, in effect, a prelude to the substantive charge of murder. A tariff of 27 years was imposed upon this 22-year-old defendant.
Back to Swansea where on 24th July Katie Ann Jenkins was sentenced to 8 ½ years imprisonment for manslaughter.
The term ended, on 1st August; Patrick travelled to Birmingham to represent the prosecution in a preliminary hearing in a prosecution for conspiracy to defraud arising out of film industry investments, the trial of which is due to begin on 9th March 2015.
---
---