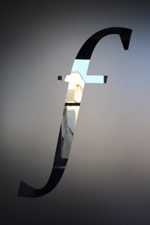 Parvez v Calpe Insurance Company Ltd – XS Direct Insurance
In March 2021, Aidan O'Brien was instructed by DWF to defend a personal injury claim arising from a road traffic accident.  The Claimant also brought a claim for substantial credit hire charges.  Following a trial before Recorder Lambert QC, the claim was dismissed and the Claimant was found to have been fundamentally dishonest in respect of his alleged injuries, pursuant to CPR r. 44.16(1).
At the conclusion of trial, Aidan successfully applied to have the Credit Hire Organisation ('CHO') added as a party to the proceedings, for the purposes of costs only, pursuant to CPR r. 46.2(a).  Aidan made the application so as to enable the Defendant to recover its costs of the action against the CHO, given that the Claimant was unlikely to have the means to satisfy any costs order. Upon receipt of written submissions, the Recorder acceded to Aidan's application and the CHO was added to the proceedings.
On 6 August 2021, James Rozier represented the Defendant at a hearing before Deputy District Judge Redpath-Stevens.  The DDJ was required to consider whether the CHO (i) should pay any costs, and (ii) if so, the amount of those costs.  James relied upon both: the Court of Appeal's decision in Deutsche Bank AG v Sebastian Holdings Inc and another [2016] EWCA Civ 23; and the High Court's subsequent decision in Select Car Rentals (North West) v Esure Services [2017] EWHC 1434 (QB) ("Select"), in which Mr Justice Turner upheld an order that the CHO pay 60% of Esure's costs. Following extensive argument with regards to the nature and extent of the CHO's influence on the litigation, the DDJ determined that the CHO should pay 90% of the Defendant's costs of the claim.
Aidan O'Brien and James Rozier are members of the Farrar's Building Credit Hire Team and accept instructions from both Claimants and Defendants. They frequently deliver training, seminars and workshops upon request. Any such request should be made to the Farrar's Building Clerking Team / 0207 583 9241.
---
---