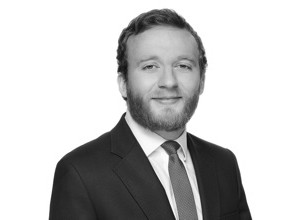 Aidan O'Brien recently represented the family of a patient who presented to an NHS hospital having suffered a traumatic head injury.  Upon initial assessment, the hospital staff identified the presence of a subdural haematoma, but failed to detect a spinal fracture, which was visible on available imaging.  The patient's subdural haematoma was appropriately treated.  However, there was a failure to immobilise the patient's spine, such that he suffered tetraparesis.  The patient was rendered profoundly disabled upon discharge and required residential care.  Unfortunately, the patient died some 18-months later, due to aspiration pneumonia.
At the inquest, Aidan submitted that there was a gross failure to provide basic medical care, which more than minimally contributed to the patient's subsequent death.  Furthermore, the NHS Trust had compiled a Serious Incident Report, following the index treatment, which was wholly inadequate.
The Coroner accepted these submissions and gave a narrative conclusion, citing neglect.  He also issued a Prevention of Future Deaths Report.
During the inquest, Aidan questioned one of the clinicians involved in the patient's care.  The clinician gave evidence, which appeared to be fundamentally at odds with the medical records.  The Coroner dismissed that evidence as unreliable, and directed that the clinician should refer himself to the GMC.
Aidan is ranked as a leading junior in the field of clinical negligence. He is instructed to attend inquests on a regular basis.  Aidan also specialises in regulatory & disciplinary matters.
Aidan frequently delivers training, seminars and workshops upon request. Any such request should be made to the Farrar's Building Clerking Team.
---
---