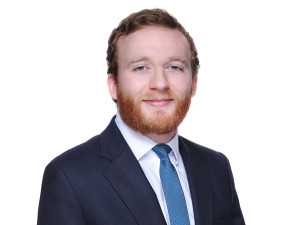 Aidan O'Brien was recently instructed to defend a liability admitted RTA claim, which included a claim for credit hire of around £30,000. During cross examination, the Claimant confirmed that the credit hire organisation had assured him that he would not be required to pay any part of the hire charges, under any circumstances. As a consequence of these assurances, the Claimant entered into the hire agreement without appreciating his potential liability for the charges.
Aidan successfully argued that the credit hire organisation had made fraudulent misrepresentations, which had induced the Claimant into the hire agreement, thereby rendering the agreement voidable. The Claimant further confirmed in evidence that he wished to void the agreement as a consequence of the misrepresentations. As a result, Aidan invited the Court to find that the hire agreement was unenforceable, such that the Defendant should not be ordered to satisfy the claim (as per Kadir v Thompson).
During submissions, the Judge was referred to the case of Irving v Morgan Sindall PLC, albeit this was determined to be distinguishable given that the present Claimant's liability was not contingent (whether by collateral agreement or otherwise) upon recovery from the Defendant.
Aidan O'Brien is a member of the Farrar's Building Credit Hire Team and accepts instructions from both Claimants and Defendants. Aidan frequently delivers training, seminars and workshops upon request. Any such request should be made to the Farrar's Building Clerking Team / 0207 583 9241.
---
Author: Aidan O'Brien Farrars (chambers@farrarsbuilding.co.uk)
---
---