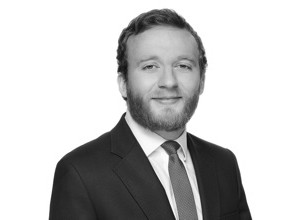 Aidan has successfully defended an Operating Department Practitioner ('ODP') in Fitness to Practise ('FtP') proceedings brought by the Health and Care Professions Council.
In May 2020, the Registrant was working as an ODP on an ITU ward, at the height of the Covid-19 pandemic.  The Registrant attended a crash call for a patient in peri-arrest.  Unfortunately, the ITU Consultant did not attend.  After further attempts were made to summon the Consultant, the Registrant inserted a cannula into the patient's external jugular vein and administered Metaraminol.
In doing so, the Registrant acted outside the scope of his practice.  Despite this, expert evidence confirmed that the Registrant's actions did not harm the patient and may have temporised further deterioration.
During the FtP process, the Registrant accepted that, in acting outside the scope of his practice, he was guilty of misconduct.  However, Aidan successfully argued that the Registrant's FtP was not impaired, such that no sanction was warranted.  The Registrant had shown significant insight and taken steps to remediate any deficiencies in his practice.
At the conclusion of a five-day hearing, the Conduct and Competence Committee Panel accepted that the Registrant's FtP was not impaired.  The Registrant is therefore free to resume practising, without restrictions.
Aidan O'Brien is a member of the Farrar's Building Regulatory & Disciplinary team.  He has a wealth of experience in medical and sporting matters. Aidan frequently delivers training, seminars and workshops upon request. Any such request should be made to the Farrar's Building Clerking Team.
---
---