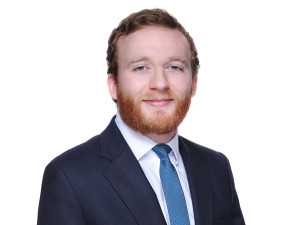 Aidan O'Brien successfully resists an Appeal made following the refusal to grant relief from sanctions.
On 1 May 2015 Aidan appeared on behalf of the Respondent in an Appeal before HHJ Baucher in Central London County Court.
The Claimant had applied for relief from sanctions following a failure to file and serve witness evidence by the court appointed deadline. Her witness statement had been served some 3 weeks late. The original application was heard by DDJ Glasner whereupon relief and permission to appeal were both refused.
The Claimant thereafter applied for permission to appeal the DDJ's decision. HHJ Baucher listed the matter so as to allow the permission to appeal and substantive appeal to be heard back-to-back (if the former was granted) given that the matter was listed for trial within 2 weeks.
The Appellant argued that the DDJ's exercise of her discretion had been wrong in that she had failed to follow the three stage Denton guidance correctly. In particular, insufficient weight had been given to the limited prejudice suffered by the Defendant given that the trial date could be maintained and the Claimant's representatives had not disclosed the Defendant's statement to the Claimant following receipt – thereby preserving the purity of her account.
Aidan successfully argued that it was clear from the transcript that the DDJ had acted within the generous ambit of her discretion and had appropriately applied her mind to each of the three stages of the Denton guidance. Furthermore, the appellant court accepted that it should resist any temptation to substitute its own discretion for that of the court below.
HHJ Baucher therefore dismissed the Appellant's application for permission to appeal on the basis that the subsequent appeal would have 'no real prospects of success' and awarded the Respondent its costs of the hearing.
To read more about Aidan's practice, click here.
---
Author: Aidan O'Brien Farrars (chambers@farrarsbuilding.co.uk)
---
---