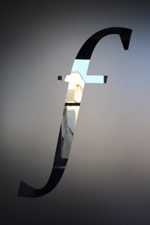 The Covid-19 pandemic has precipitated a surge of claims under business insurance policies. According to the Financial Conduct Authority, most SME policies have only basic cover for business interruption as a result of property damage. As a result, insurers are unlikely to be obliged to pay out in the majority of cases. Nevertheless, even where claims are refused, insurers are required to handle disputes and complaints in a manner that is fair to the policyholder and comply with FCA ICOBS 8.1.1. Insurers will need to adapt their complaints handling procedures to an unprecedented situation, with many customers in grave financial circumstances.
For a start, there is genuine uncertainty as to the extent of coverage provided by many non-damage business interruption clauses. Further, for small businesses in financial difficulty there may often be a gap between the policyholder's understanding of the coverage afforded under the policy and the terms of the agreement. Both of these factors are likely to mean that refusal of payment is contested in many cases.
We might also expect allegations of mis-selling should there be a feeling that the policyholder has not been brokered the protection that was requested. The Financial Conduct Authority and the Financial Ombudsman Service have in recent communications provided guidance as to what will be expected of insurers as they handle claims and complaints connected with the Covid-19 pandemic.
The FCA Test Case
Where there is scope for uncertainty whether a policy responds to Covid-19, the progress of such claims will now be affected by Court proceedings instigated by the FCA. A test case has been brought in the High Court to obtain a declaration on the interpretation of certain business interruption policy wordings. An 8 day hearing is expected to take place between 23 to 30 July 2020. The core questions for determination are:
Issues of coverage in relation to 'disease' and 'denial of access' clauses;
Causation, including any relevant 'trends clause' or equivalent wording.
See www.fca.org.uk/firms/business-interruption-insurance for details and the time-lines for the litigation and Defences served by the insurers to-date.
Finalised guidance was issued by the FCA to insurers awaiting the outcome of the test case, requiring that they categorise relevant coverage clauses according to whether or not they will be affected by the outcome of the test case. It is also the responsibility of insurers and insurance intermediaries to publish sufficient information about the test case to keep policyholders informed. The link can be found here:
www.fca.org.uk/publication/finalised-guidance/finalised-guidance-bi-test-case.pdf
Detailed individual updates about the test case need to be given to policyholders whose claims or complaints are outstanding or have already been declined, explaining the implications for their claim or complaint. Insurers may propose to wait until final resolution of the test case before coming to a decision on a claim that may be affected by the outcome. Where the insurer proposes to take this course of action, paragraph 7 of the Guidance requires that this is explained to the policyholder, with specific updates on the case.
Insurers are expected to deal promptly with any part of a claim that is not affected by the test case, even if another part is. Insurers may also continue to settle any part of the case that is affected, although the policyholder is to be informed of the test case and its implications, including the implications of accepting or rejecting a final settlement offer.
The Guidance also requires insurers to disapply the time between 17 June 2020 and the final resolution of the test case in relation to time limits for making claims, and to review rejected claims that might be affected by the judgment.
Efficient Payment and Priorities for Complaints
Recognising that firms face practical difficulties responding to complaints, firms are asked to prioritise complaints from micro-enterprises and small businesses who are likely to face serious financial difficulties if their complaint is not resolved promptly and fairly. The FCA has set up a small businesses unit to gather information about how SMEs are affected and to co-ordinate the FCA's response.
Where responses take longer than the normal 8 week period, firms are required to send a timely holding response with reasons for the delay, the timeframe in which a response can be expected and setting out the right to take the complaint to the FOS. Consumers and claims management companies have been asked to delay engaging the FOS in order to give firms a chance to send a response.
For those policies that do have a clear obligation for the insurer to pay, the FCA is aiming to ensure efficient payment of legitimate claims in order to avoid economic harm to affected businesses. Insurers are urged to make interim payments where appropriate if the amount due is in dispute, or where part of a claim is clearly payable while other parts remain in dispute. Any firms refusing to do so are requested to send grounds for such a refusal to the FCA.
Where it is clear that coverage is not afforded under the policy, the FCA has said that insurers are required to communicate clearly and sympathetically to their customers and to consider whether the policyholder can be pointed towards other sources of support.
Guidance statements can be found here:
www.fca.org.uk/consumers/coronavirus-and-consumers-complaints
www.fca.org.uk/firms/firm-handling-complaints-during-coronavirus
The Financial Ombudsman Service
Claims involving micro enterprises and small businesses can be awarded up to £355,000 by the Financial Ombudsman Service. As DISP 2.7.3 now includes small businesses that have annual turnovers of less than £6.5 million, a balance sheet total of less than £5 million, or employ fewer than 50 employees, a large number of business with Covid-19 related disputes will fall within the FOS's jurisdiction.
The FOS has already reported an increased demand and is likely to be involved in the determination of coverage disputes, as well as disputes over mis-selling, for many months to come. The FOS has been working closely with the FCA and has published Covid-19 guidance for businesses and consumers here:
www.financial-ombudsman.org.uk/businesses/complaints-deal/complaints/coronavirus-covid-19-information-businesses
The FOS guidance seeks to outline some of the additional considerations they will apply in light of the coronavirus situation. Central to the FOS's approach is the requirement that firms treat customers fairly and consider the specific needs of those potentially affected by the impact of coronavirus. In doing so, the FOS will be taking into account FCA's revised expectations of what constitutes compliance with its rules, guidelines and standards, as well as good industry practice in the current circumstances.
Insurers are urged not to take a strict interpretation of the policy terms but to approach claims in terms of what is fair and reasonable in light of the unprecedented situation. Insurers are also encouraged to consider interim payments for businesses with a potentially valid claim who may be in financial difficulties.
Certain disputes may be paused pending the outcome of the FCA test case, and once authoritative guidance is given, the case will be taken into account by the FOS in reaching its determination on any given issue. The FCO's technical desk is open for businesses should they wish to talk informally about a complaint that has been received or enquire about how the FOS handles disputes.
Insurers should also be conscious of the Insurance Act 2015 s.13A that provides for damages for not paying within a reasonable time where there were not reasonable grounds for disputing the claim. It may be argued that such damages include the consequential losses sustained by businesses due to non-payment, and these may include those caused by business failure that would not have arisen had timely payment been made. Further, the FOS usually award interest at 8% (simple).
As the test case proceeds we will endeavour to keep you informed of developments.
Tom Emslie-Smith & John Meredith-Hardy
---
---