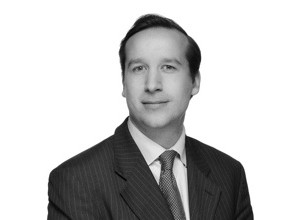 Tom Bourne-Arton reviews the relatively recent case of Richins v Birmingham Women's and Children's NHS Foundation Trust [2022] EWHC 847 (QB) in which HHJ Kelly had to consider, amongst other matters, whether it was appropriate to apply "Claimant benevolence" otherwise known as "Keefe benevolence" when determining causation.
Claimant benevolence involves the drawing of adverse inferences where the Defendant fails to call a witness who would otherwise be available to give evidence, or where the Defendant has failed to adduce documents that should be available, or where the reason such evidence is not available is due to the Defendant's breach of duty. In such cases adverse inferences can be drawn. When such adverse inferences should be drawn is a question for the Court.
The relevant breaches of duty in Richins involved a failure to take proteinuria samples at 6pm and 11pm, which meant test results were not available that should have been.
The Claimant's case was that where it can be demonstrated that there has been a breach of duty Claimant benevolence should extend to both factual findings relevant to breach of duty and to the reconstruction of the hypothetical for causation purposes. The Claimant argued that the Defendant's breach of duty had deprived her of evidence she would otherwise have had to prove her factual case on causation. Specifically, the Claimant argued that due to the Defendant's failure to take proteinuria samples at 6pm and 11pm the Court should draw adverse inferences such as to find as a fact that it was probable that proteinuria would have been present at 6pm and 11pm; and that as a result of proteinuria being present in those hypothetical tests steps would have been taken, that were not taken, which would have prevented her loss.
The Defendant's case was that there was no role for Claimant benevolence on the facts of the case as there was no gap in the evidence and no evidence of the Defendant hiding documents. The Defendant also argued that as the Court had expert obstetric evidence to rely upon there was no need to resort to the need to rely on inferences. By way of example, the Defendant relied on ZZZ v Yeovil District Hospital NHS Foundation Trust [2019] EWHC 1642 in which Garnham J rejected the need to rely on Keefe in a clinical negligence claim where there was expert evidence to explain the issue.
In her judgment HHJ Kelly reviewed some of the relevant case law in this area chronologically. She referred to the following cases and principles that could be derived from each case:
Keefe v Isle of Man Steam Packet Co [2010] EWCA Civ 683 (a noise induced hearing loss claim) – "a defendant who has, in breach of duty, made it difficult or impossible for a claimant to adduce relevant evidence must run the risk of adverse factual findings."
JAH v Dr Matthew Burne & others [2018] EWHC 3461 (QB) (a clinical negligence claim) – "the Court should err in favour of the claimant where it is the defendant's negligence which deprives the court of the best evidence and causes the need to delve into this hypothetical world."
Younas v Dr Okeahilam [2019] EWHC 2502 (QB) (a clinical negligence claim) – "It is clear… that this does not amount to a reversal of the burden of proof."
Mackenzie v Aloca Manufacturing (GB) Ltd [2020] PIQR 6 (a noise induced hearing loss claim): "It seems therefore that it is possible to state the following propositions. First whether it is appropriate to draw an inference, and if it is appropriate to draw an inference the nature and extent of the inference, will depend on the facts of the particular case, see Shawe- Lincoln at [81]–[82]. Secondly silence or a failure to adduce relevant documents may convert evidence on the other side into proof, but that may depend on the explanation given for the absence of the witness or document, see Herrington at 970G; Keefe at [19] and Petrodel at [44]."
HHJ Kelly commented that Claimant benevolence does not reverse the standard of proof and that, "by definition, most clinical negligence claims involve some construction of the hypothetical as far as causation is concerned."
In her conclusions on causation HHJ Kelly, having considered the expert evidence, determined that the concept of Claimant benevolence could not provide "a bridge to causation" in the face of the Claimant's own expert evidence and that of the Defendant, which included a reasoned explanation why it was unlikely the Claimant had proteinuria present at 6pm or 11pm. The Claimant therefore failed on the issue of causation.
The case is an example of Claimant benevolence not being applied where the expert evidence fills in the gap in the factual evidence, such that it is inappropriate to draw adverse inferences.
Tom Bourne-Arton is an experienced, junior barrister with a thriving personal injury and clinical negligence practice. He accepts instructions from both Claimants and Defendants and is used to dealing with complicated medical issues, including causation. He also has extensive experience of fatal and catastrophic injury claims.
---
---