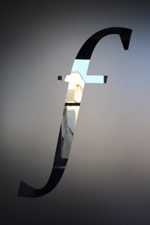 Over these past 12 months, the legal industry as a whole has had to adjust and pivot to ensure it can continue to meet the requirements of a changing world.
When faced with lockdown in 2020, all scheduled, in-person events were postponed but that did not hold us back. We here at Farrar's Building worked closely with our clients to ensure continuity of our legal and training services. One year on, we are delighted to report the successes of our virtual seminars and webinars which have reached legal practitioners far and wide. 
With the adoption of Zoom, we have been able to increase our training offering by over 200%, presenting a total of 113 seminars and 28 webinars in less than 12 months. Our seminars, covering topics from 'Fundamental Dishonesty in Chronic Pain Claims' to 'Recording Medical Examinations' and 'Workplace Accidents' are beamed across the UK and worldwide to our client's screens.
In addition, each fortnight, we send email invitations for those on our webinar subscription list to join us for our live, public webinars which are open to all, on a first come basis. We are thrilled to report that these webinars have been fully subscribed and at full capacity throughout the series. We aim to provide legal overviews and updates to enable practitioners to keep abreast of a fast changing landscape. All previous sessions are available on our website here. We share recordings of all events, including hard copy slides and notes, allowing our client's flexibility in their CPD engagement.
Whilst impossible to include all feedback here, we would like to share with you the following testimonials:
"Your responsivity is second to none. You have followed through with a successful seminar programme, which is a huge benefit to Farrar's Building's reputation…resulting in much more exposure for Counsel."
"Farrar's Building have done themselves a lot of credit with such continuity and the personalised seminar schedules provided have worked well."
"… an excellent session. The time and effort they put into the session was very much appreciated. Thank you also for following up with the presentation slides and presenter notes. These are excellent and will be of great value. We are looking forward to the next session." 
"I thought the delivery … was very informative, clear and concise, as were the notes. I thought presentation, content and notes provided were excellent. One of the best virtual training courses received – thank you."
"Really good seminar. Have recommended to colleagues. I found it very useful and the handout is a great aide memoire."
"The fact the sessions are recorded is invaluable to us as a team."
"We love the recordings you provide, which we use for fee earners who can't make the live sessions"
We are committed to ensuring the service we offer develops and grows, in a way which supports our client's needs. Our annual training programs cover the following areas of law:
– Personal Injury
– Clinical Negligence
– Fraud
– Insurance
– Employment
– Travel
– Product Liability
Should you wish to receive a copy of our latest talk titles, please contact Kelly@farrarsbuilding.co.uk with a note of the area of law of interest and we can arrange a suitable date and time for Counsel to present live, via Zoom, to your team.
---
---