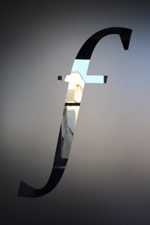 In-force from today 1 October 2020, pursuant to the 122nd PD Update, parts of the costs budgets practice direction 3E are moved to the rules themselves by the addition of new r.3.12(3); 3.15(5); 3.17(3); 3.15A. The PD is re-cast and shortened in substance and the Guidance Notes are now expressly included within the body of the practice direction. The Precedents are annexed to the practice direction. In terms of what is new:-
The structure of the rules & PD
Relief for oppressive behaviour
Prec. T and revision and variation of costs budgets
Oppressive behaviour is addressed at G:- Oppressive behaviour 13. Any party may apply to the court if it considers that another party is behaving oppressively in seeking to cause the applicant to spend money disproportionately on costs and the court will grant such relief as may be appropriate.
Today's changes also see the introduction of Precedent T and guidance notes which is to be used in the event of variation of a budget pursuant to CPR 3.15A.
The current Part 3 does not deal with this issue and so Precedent T will now need to be used by the party seeking to vary their budget, to provide the relevant information to all the other parties in proceedings when seeking agreement to the proposed changes.
The 'revising party' as they are defined in CPR 3.15A(1) must seek to revise their costs budget if there are 'significant developments'. Where the revising party is unable to obtain agreement from all other parties in the proceedings, they will need to submit the particulars to the Court.
The new rules provide some clarity for practitioners as to when variation of a costs budget should be sought, the information that needs to be provided to the other parties when seeking approval for the changes and the information that needs to be provided to the Court, if agreement to the proposed revisions is not forthcoming.
---
---