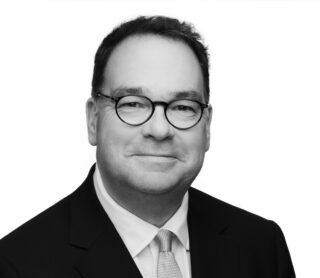 Earlier today the Court of Appeal handed down judgment in Santiago v MIB [2023] EWCA Civ 838 and determined translator/interpreter fees are recoverable.
The appeal had arisen following the first instance judgment of DDJ Sneddon in August 2022 in which she refused the Claimant recovery of the costs of an interpreter in reliance on the dicta of Coulson LJ in Aldred v Cham [2019] EWCA Civ 1780, although she noted it was persuasive and not a strictly binding authority, and gave permission to appeal.
Aldred v Cham was not a case about translator's fees. It was brought to determine if, under the fixed costs regime in CPR Part 45 costs of an advice in respect of a minor and settlement of the claim could be recovered. The Court of Appeal determined they could not, age being a feature of the Claimant and not a feature of the dispute. It was said that the fact a claimant was a child, or could not speak English, or required an intermediary was nothing to do with the dispute itself. As a consequence, although often appearing on cost schedules, translator fees have been broadly irrecoverable as per Cham. Although in practice some judges have still awarded them, noting the impossibility of conducting a trial without a translator. The Supreme Court refused permission to appeal Cham.
It can readily be seen that in the fixed costs regime of Part 45 the Claimant usually recovers profit costs of £2655, or higher for PL/EL cases, together with a percentage of damages. But when it is not uncommon for the translation costs of a witness statement (always a requirement, reinforced recently in Correia v Williams [2023] 1 WLR 767) and attendance at an all-day trial to be in excess of £1000, non-recovery was a significant issue.
The Civil Procedure Rules Committee in March 2023 appeared to indicate that it regarded the decision in Cham to present challenges, and was minded to make changes to the CPR and approved draft proposals. But, so far, including in the 2023 White Book, nothing had changed.
The Court of Appeal, in finding that interpreters fees are recoverable, held first that Cham was strictly obiter. More substantively, it considered the 2021 CPR amendments to the overriding objective concerning dealing with cases justly and at proportionate cost which now includes "ensuring that the parties are on an equal footing and can participate fully in proceedings, and that parties and witnesses can give their best evidence". It also considered Practice Direction 1A which includes factors going to vulnerability such as the ability for a party to understand proceedings, their role in them, to express themselves and to put their evidence before the court [this writer's summary].
The Court considered the differences between an opinion in a child settlement hearing, and a trial. It noted that in the former, a settlement will most likely already or be shortly reached. Whereas the claimant (or witness) in the latter is precluded from access to the court without a translator. The costs of an opinion are provided for in the CPR, the interpreter is not remunerated at all, whether actually or notionally. Looking further at the overriding objective, it was held that the court in Cham in failing to refer to it, must have considered that the principles of access to justice were not engaged in that case.
The Court of Appeal held therefore it was not bound by Cham. And the interpretation of 45.29I(h) in the CPR "any other disbursement reasonably incurred due to a particular feature of the dispute" was to be broader to accommodate the overriding objective and access to justice. Independent interpreter's fees were to be properly regarded as a disbursement falling within sub-paragraph (h).
Article by Peter Savory,  a member of the Farrar's Building Personal Injury team. Peter has a busy practice across Chambers' core areas of expertise, representing both claimants and defendants. If you would like to instruct Peter, please contact our Clerking Team.
---
---