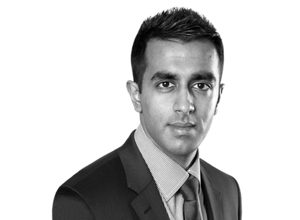 Rajiv Bhatt and Jenna Ide of Thomas Mansfield Solicitors gave a lecture at Cardiff University on disability discrimination.  The lecture was delivered at the University's 'Disability Talking' event which was part of the Economic and Social Research Council's Festival of Social Sciences 2016.
The event launched a short film which consisted of first hand accounts given by disabled individuals as to the challenges they have faced at work and the support available.  The film featured Rajiv's client Ms Meseret Kumulchew (Kumulchew v Starbucks).  The film is available to watch here.
Rajiv and Jenna were joined by Dr Rhys Jones (BBC, Discovery and National Geographic presenter and lecturer at Cardiff University), Professors Victoria Wass and Melanie Jones (both of Cardiff University and the organisers of the event and video) and Melanie Jameson (Chair of the Dyslexia Adult Network (DAN)).
Rajiv is part of the Employment Team, for more information about Rajiv's practice please click here.
---
---