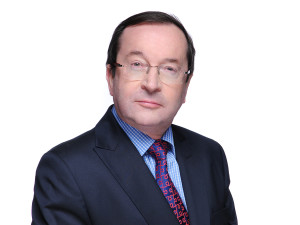 Alan Jeffreys QC provides an update on this case below.
The case of Patel v Arriva Midlands & Zurich Insurance reached judgment this week. The Claimant (a protected party) contended that following a collision with the Defendants' bus, he sustained a traumatic brain injury, an anoxic brain injury, a cardiac arrest, and a severe conversion disorder. When examined by two medical experts for the purpose of the litigation he was bed-bound, mute, and unable to make meaningful contributions to his welfare. His son and litigation friend gave a supportive history to both of the doctors. The claim was asserted to be worth in excess of seven figures. However, surveillance on a day between the examinations appeared to show the Claimant fully mobile and able to travel without apparent difficulty as a car passenger on a number of journeys. He conversed with others, and no disability was apparent. The Defendants applied to dismiss the claim pursuant to s57 of the 2015 Act. In response, the Claimant put in no personal contribution, but put in witness statements from family members and friends which can best be summarised as 'good day / bad day'. However, he did not seek to put in new medical evidence, apart from a treating neurologist's letter to his GP.
The judge's findings were robust. She found that the Claimant's disability was feigned, that he had presented an egregiously untrue picture of his disabilities, that he had been dishonest, and that that dishonesty amounted to fundamental dishonesty in relation to his claim. She also found that the Litigation Friend had supported the Claimant in his dishonesty, and had lied.
The consequences for the Claimant and his litigation friend were devastating. The claim was dismissed in its entirety. The Claimant and his litigation friend were ordered to pay the costs, including the costs of the liability trial, on an indemnity basis. He was ordered to pay £ 50,000 on account of costs within three weeks, and permission to appeal was refused.
On further application by the Defendants, the judge confirmed that she was satisfied to the criminal standard of proof that the Claimant and his litigation friend were dishonest and that dishonesty would have materially affected the case. The latter finding was necessary for any future application to commit the Claimant and his litigation friend for contempt of court.
As far as the writer is aware, this is the first case in which a claimant who was apparently a protected party has been found fundamentally dishonest, although the judge found as part of her reasoning that the basis of the Claimant's protected status (conversion disorder) was erroneous, and he was therefore to be treated as having capacity.
Please download the Judgment here.
Please read our previous article on this case written by Alan Jeffreys QC in May 2018.
---
---