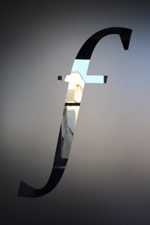 We started the year reflecting on 2022, which we can now say was our most successful year ever.
2022, for Farrar's Building saw:
9 new recruits joining our "collegiate, supportive, progressive" set;
an expansion of our client base in terms of key relationships with new and existing firms;
a broadening of the areas of expertise we offer as a Chambers;
a record number of legal directory rankings;
nominations for awards to include Personal Injury Set of the Year (Legal 500), Personal Injury Junior of the Year (Chambers UK);
Increased proactivity from members across the set in support of access to justice, which was recognised by an award nomination for Young Pro Bono Barrister of the Year (Advocate);
the delivery of 100, free, personalised seminars to our clients;
the hosting of 6, free, public webinars;
increased participation with key industry associations;
increased commitment to CSR through fundraising and donations to London Legal Walk, Kidney Research UK, Candlelighters, Aid to All, The Samaritans, Mind, Crisis, PDSA, St Benedict's Hospice and The Terence Higgins Trust, and collaborating with various organisations supporting diversity and inclusion at the Bar;
celebrations of their careers at Farrar's Building and the retirements of Alan Jeffries KC, Patrick Harrington KC and Alan Kilbey MBE.
We were delighted to share so many of these achievements with you over the year and would like to say thank you to our clients for all of their support and loyalty which has resulted in Farrar's Building continuing to thrive.
2023 is set to be another exciting year as we embark on a fresh look for Farrar's. Our new website and branding will not only better tell the story of our flourishing set, but will improve our clients' navigation and use of our 'shop window'. We look forward to sharing this and other news with you over the coming months.
What does 2023 look like for you? We would love to hear about your or your teams' aspirations for the year and how we can support you in achieving your goals.
---
---