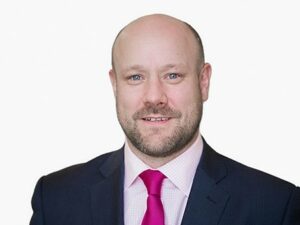 Farrar's Building are excited to announce that Andrew Morse joins Chambers today. Andrew is a specialist personal injury barrister, whose practice also spans clinical negligence, inquests, and disciplinary work. He has practiced from 30 Park Place Chambers in Cardiff for the past 20 years. Andrew is known in Chambers UK and Legal 500 for being "very professional", for having "an excellent commercial and practical approach", "a fantastic eye for detail", the ability to "break down complex legal principles", and that he "easily builds rapport" and "has an uncanny ability to connect and relate".
Andrew comments: "I am delighted to be joining Farrar's Building – a set of chambers whose ambitions for strategic growth were very clear to me from the outset. I was particularly drawn to their strong profile and reputation in the personal injury field, and also their breadth of practice across other insurance and commercial areas of law. Farrar's is a natural fit with my practice, and I was impressed with both how quickly members and staff/clerks made me feel part of the team."
Farrar's Building's Head of Chambers, and fellow Welshman, Paul Lewis QC says: "I am thrilled that Andrew accepted our offer of tenancy. He is a stellar advocate with a strong reputation in our core areas of expertise. His recruitment deepens Farrar's already strong links with Wales."
Chambers Chief Executive, Paul Cray, adds: "Chambers are embarking on an exciting period of growth and transition, and Andrew's recruitment is an integral part of that journey. We are really looking forward to working with Andrew during this exciting new chapter in his career".
---
---