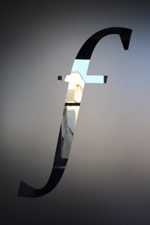 On 6 October 2020, the Fatal Accidents Act 1976 (Remedial) Order 2020 comes into force.
Under Article 1(2) of the Order, the amendments made to the 1976 Act apply only to causes of action which accrue on or after 6 October 2020.
Key amendments to the 1976 Act
(1) Section 1A of the 1976 Act is amended to include "the cohabiting partner of the deceased" in the categories of people who may be eligible for bereavement damages. This term is further defined at the new Section 2A of the 1976 Act.
This amendment follows the case of Smith v Lancashire Teaching Hospitals NHS Foundation Trust [2017] EWCA Civ 1916, in which the Court of Appeal made a declaration that by limiting the categories to exclude cohabiting partners, Section 1A of the 1976 Act was incompatible with Article 14 in conjunction with Article 8 of the European Convention of Human Rights.
(2) Section 1A(4) of the Act is amended such that, where more than one person is entitled to an award of bereavement damages, the award must be shared equally between them.
Full text of the 2020 Order
Link here: https://www.legislation.gov.uk/uksi/2020/1023/pdfs/uksi_20201023_en.pdf
---
---