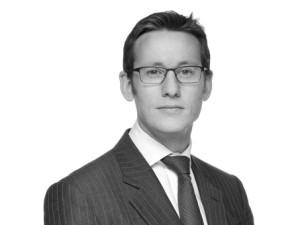 At the end of 2020, James Pretsell acted for the successful Defendant in a high value, multi track claim that was tried in person over five days.
Liability had been admitted at an early stage but complex arguments on causation, medical evidence, quantum and fundamental dishonesty remained to be determined.​
The Claimant sought a substantial award nearing £0.75 million on the basis that he had developed a complex pain syndrome as a consequence of injuries sustained in a road traffic accident. His evidence was that he was now substantially disabled and unlikely ever to work again.
The Defendant insurer obtained surveillance evidence which, it contended, showed the Claimant acting in a manner that was wholly inconsistent with his evidence and his reporting to the Part 35 medical experts.
The case, which had been issued in Birmingham, was tried in person over five days at a courtroom in Coventry Magistrates Court before Recorder Male QC. Special arrangements had been made in the courtroom and the trial timetable to enable a number of parties including solicitors and experts to attend safely.
​In delivering his judgment and determining that the claim was fundamentally dishonest, Recorder Male QC made reference to James's cross examination of the Claimant, his wife and the pain expert instructed on behalf of the Claimant as being key to his findings.  He proceeded to dismiss the claim in its entirety and awarded the Defendant insurer its costs of proceedings. 
As well as the award of damages to the Claimant, the Defendant also avoided a substantial costs bill after trial which on the basis of the budgets would have been well in excess of £250,000.  
James Pretsell has an extensive personal injury practice consisting of multi track claims ranging from high value County Court to High Court claims.
Please contact the Clerks for further information.
---
---