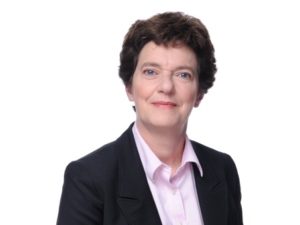 Helen Hobhouse successfully represented Network Rail in the recent case of Gagic v Network Rail. A summary of the case is provided below.
At around half past midnight on 13th December 2014 two 16 year old girls, Milena Gagic and Amelia Hustwick, crossed onto the pedestrian level crossing at Hipperholme near Halifax and sat down on the gap between the two sets of rails.
As they were chatting to each other the Northern Rail service from Manchester to Leeds passed through the crossing. Milena was struck and killed by the oncoming train but Amelia was unhurt.
In a statement to British Transport police after the accident Amelia said that she and Milena had smoked cannabis shortly before going to the crossing and that because it was late they didn't think trains would be running.
About 7 years prior to this incident the rail industry had introduced a Night Time Quiet period across the network. This policy, which followed complaints from members of the public that train horns were disturbing their sleep, resulted in a ban on the use of horns at whistle board crossings between 11pm and 7am.
Hipperholme Crossing was a whistle board crossing. Trains therefore sounded their approach between 7am and 11pm but there was no audible warning of approaching trains during the Night Time Quiet Period.
There was a regulation sign at the crossing warning users of the crossing to "Stop, Look Listen. Beware of Trains".
Milena's mother brought a claim against Network Rail alleging that following the introduction of this ban on the night time use of horns Network Rail should have installed a new sign warning users of the crossing that night time trains would not sound their horns.
At the trial before Her Honour Judge Baucher, Miss Hobhouse, acting on behalf of Network Rail, argued that the regulation signage was sufficient to warn users of the crossing that they were approaching a level crossing and to take care when using the crossing. Given that the girls had ignored the sign that was there, there was no basis upon which the court could reasonably conclude that a different sign would have made any difference to the outcome. The effective cause of the accident, it was argued, was not any fault of the part of Network Rail but the girls' reckless actions in deciding to sit down in the path of oncoming trains.
In her judgement, dismissing the claim, the judge agreed that Network Rail were not in breach of any duty of care in respect of the signage. It was her view that it should have been obvious to anyone using the crossing that it would be unsafe to stop or sit down. She also doubted whether the girls would have paid any regard to any alternative signage and on that basis the claim failed on causation as well as breach.
---
---