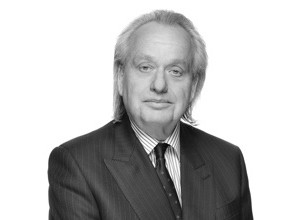 Geoffrey Williams QC acted for a Solicitor ("K") in proceedings before the Solicitors Disciplinary Tribunal, heard in late 2021.
A cash shortage on client account had arisen as the result of the actions of a former staff member of K's firm.  K did not report the matter to the Solicitors Regulation Authority and when confronted with the matter initially denied the existence of the shortage.  This denial was repeated but then retracted on the following day.
Furthermore K denied the incident on his application for professional indemnity insurance.
Initially and most unusually the Tribunal granted Geoffrey's application for the hearing to take place in private.  The ultimate Judgment was heavily redacted.  Accordingly only limited reference can be made to the facts.
K was called to give evidence as was Dr. John Wilkins a Consultant Psychiatrist.
In submissions to the Tribunal Geoffrey asserted that K had suffered his worst nightmare when he discovered what had happened at his firm.  He had had no prior notice of the misappropriations.  It was submitted that this was perhaps the saddest case that the Tribunal would have come across and that on its' facts the matter was unique.
Geoffrey made a submission that this was a case of exceptional circumstances in which the normal necessary penalty for dishonesty being striking off was not necessary.  The Tribunal upheld these submissions and suspended K for a 6 month period finding that K was not a risk to the public and noting that K had promptly made good the loss caused by another.
Such outcomes are very rare indeed.  Plainly the oral evidence called and the submissions made were highly influential upon the Tribunal in adopting such a lenient approach.
The SRA did not appeal.
---
---