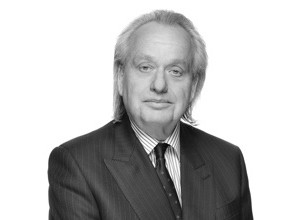 Geoffrey acted for a Solicitor ("SO") in proceedings before the Solicitors Disciplinary Tribunal in which three allegations of dishonesty were made.
Essentially it was alleged that SO had provided misleading information to her supervisor at her firm concerning receipt of notification of a preliminary hearing before the Employment Tribunal and had gone on to provide misleading information to the Employment Tribunal by sending an email stating that her firm had not received the notification. Further it was alleged that SO attempted to conceal receipt of the notification by destroying at least one copy of the relevant document.
The hearing proceeded over four days and was fully contested.
A simple oversight by SO or perhaps others at the firm led to the chain of events that produced the allegations.
The case for SO was put on the basis that she did not have any dishonest state of mind at the material time which was effectively about one hour.
A crucial aspect of the case was that SO suffered from Asperger's syndrome which had not been diagnosed until after the events in question. Both sides called Consultant Psychiatrists to give evidence. SO gave evidence on her own behalf.
The Tribunal exonerated SO of dishonesty with respect to the destruction of the notification letter but dishonesty was established with respect to the other two allegations.
Geoffrey then made a submission that there were exceptional circumstances in this case justifying a sanction less than striking off which is the normal necessary penalty for Solicitors found guilty of dishonesty. The appropriate legal principles set out by the Administrative Court in SRA v James & Others (2018) EWHC 3058 (Admin) were addressed and the submission was accepted. The Tribunal rightly concentrated upon the nature of the dishonesty which it described as "spontaneous and irrational". SO was a relatively junior Solicitor at the time and had fully cooperated with SRA. The misconduct was found to have been of very brief duration arising out of SO's reaction to a single mistake. SO had an otherwise unblemished record and had produced positive testimonials. SO's actions were found to have been caused by spontaneous efforts to assuage panic rather than calculation. SO's medical condition was taken into account as a mitigating factor relating to the dishonesty and the Tribunal accepted Geoffrey's submission that the conduct in question was "bizarre." The Tribunal concluded that it was dealing with an aberration of 40 minutes duration and consequently when all these matters were considered there were exceptional circumstances justifying lenience.
Accordingly SO was suspended for a period of 6 months and certain conditions were imposed with respect to future practice.
Cases such as this are very rare and occasionally where such findings are made SRA is provoked to appeal. Far from taking such a course SRA has relied upon this case in justifying an Agreed Outcome in another case involving mental health difficulties.
Geoffrey takes the view that this case demonstrates an impeccable approach to this issue by the Tribunal as distinct, it must be said, from certain other professional bodies which seem to lack an appreciation of the effects of mental health problems upon the conduct of, in particular, young and inexperienced practitioners.
Geoffrey was instructed by Nick Trevette of Murdochs Solicitors who worked enormously hard on this case and made a highly significant contribution towards the end result.
---
---