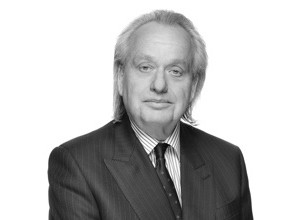 Geoffrey Williams QC of Farrar's Building, acted for a pharmacist ("S") at a hearing before the General Pharmaceutical Council on 4th February 2021.
On 29th April 2014 S had pleaded guilty to two counts of perverting the course of justice.  He was sentenced to nine months imprisonment, suspended for two years.  The offences arose from motoring offences caught on police camera.  S had made untrue statements as to the identity of the driver of the car when in fact it was him. 
S represented himself at a hearing before a Fitness to Practise Committee on 14th July 2015. Unwisely he made submissions to the effect that he had not been guilty of the offences. He was found to have brought the profession into disrepute and removed from the Register.
On 15th July 2020 S instructed Geoffrey to act on his behalf in an application for restoration. This was very shortly after the expiry of the mandatory five year period before such applications can be made.
The matter was heard by another Fitness to Practise Committee and the Council was legally represented.
The key to the case was the ability of S to at last show insight into his actions. Testimonial evidence was produced and S was called to give lengthy evidence. He certainly did demonstrate both insight and remorse.
There are no relevant authorities in this particular jurisdiction but the approach of the General Medical Council is largely followed. S was found to have lied to the Committee in the 2015 hearing but generally speaking the Committee was content with S's evidence at this hearing which it described as "persuasive." Sufficient insight had been established and there was no question as to S's clinical ability as a pharmacist. There were no patient protection issues.
The Decision came down to the question of public confidence in the profession and it was found that this had been addressed by the removal in 2015.   As S could now be relied upon as a man of integrity and there was minimal risk of repetition he was restored to the Register and is now free to resume the profession to which he is obviously exceptionally dedicated.
Geoffrey Williams QC – Farrar's Building
Geoffrey Williams QC has a long established practice in the field of professional disciplinary & regulatory work. For further information, please contact the Clerks.
---
---