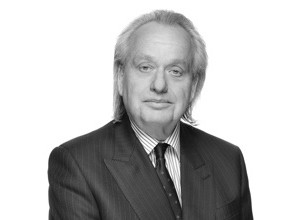 Geoffrey represented a Solicitor, Mr K at a hearing at the Tribunal between 5th and 9th October 2020.
Mr K had been accused of four acts of misconduct all of which had been put as examples of dishonesty and lack of integrity.
The case arose out of civil litigation between the new owners of a holiday park and a group of about 100 chalet owners at the park.
Mr K himself owned a chalet and consequently, for the most part, was a party to the litigation as well as Solicitor for the owners.
It was alleged that in the course of the civil litigation Mr K had made two untrue statements in an interlocutory hearing before a Judge and that he had allowed his clients to serve inadequate Lists of Documents.  It was also alleged that Mr K had filed a false Statement endorsed with a Statement of Truth.
The matter was fully contested and over 2,000 pages of documents were before the Tribunal.
At the end of the 5 day hearing, Mr K was exonerated not only of the allegations of dishonesty and lack of integrity but also he was acquitted of all alleged breaches of the SRA Principles.
The main thrust of the prosecution case was that Mr K had suppressed the existence of documents held in storage and which were of relevance to the claim being made by the owners.  In closing submissions Geoffrey made the point that SRA had failed to identify one single relevant document amongst the vast amount of documentation relied upon.  This the Tribunal considered to be "highly significant and supportive of Mr K's evidence."    
The hearing was a gruelling experience for Mr K.  The events in question went back some 10 years.
The investigation had been closed down by SRA only to be re-opened in 2017 resulting in a hearing 3 years hence.
Ultimately and happily Mr K obtained justice and the preservation of his fine reputation.  In the usual way however the Tribunal ordered each party to pay its' own costs.
Geoffrey was instructed by Robert Forman of Murdochs Solicitors who provided enormous assistance in a case received by Geoffrey quite late in the day.
---
---