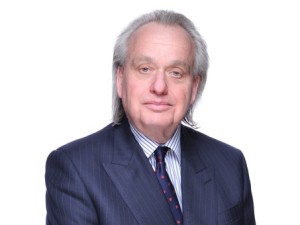 In Ballard v SRA (2017) EWHC 164 (Admin) the Divisional Court (Beatson LJ & Nicol J) considered the case of a Solicitor who sought to circumvent a condition on his Practising Certificate preventing sole practice by purporting to act as a McKenzie Friend or Exempt Person before a Magistrates' Court.
The Judge stated:
'I accept Mr Williams' submission that solicitors who remain on the roll cannot opt out of their regulatory duties simply by calling themselves something else and making a private arrangement. The SRA's rules and principles are designed to protect clients and the public and, in my judgment, cannot be side-stepped in this way.'
Mr Ballard was fined by the Solicitors Disciplinary Tribunal. Geoffrey successfully resisted this appeal which lays down important principles in relation to such activities.  This is of particular relevance now that the unbundling of legal services has become high profile.  Furthermore Geoffrey persuaded the Court to more than double the fine imposed upon Mr Ballard who was also ordered to pay costs.  This case is likely to be the leading authority in this area.
In Sancheti v SRA (2017) EWHC 86 (Admin) the Divisional Court (Hamblen LJ & Holroyde J) dismissed an appeal by Mr Sancheti against the decision of the Solicitors Disciplinary Tribunal to strike him off for dishonest conduct.  The Tribunal regarded this case as being "about as serious as a case gets." Mr Sancheti, a former Solicitor, was barred from the profession in 2014 after the SDT found him to be guilty of nine allegations including those of dishonesty. He subsequently brought his appeal to the High Court raising Human Rights and procedural arguments.  He had been absent from the 4 day trial at the Tribunal but upon Geoffrey's advice SRA had paid his expenses for air travel to London and accommodation during the trial.  The Court (as was the Tribunal) was content to find that Mr Sancheti's absence was entirely voluntary.  All of the Grounds of Appeal were roundly dismissed by the Court and Mr Sancheti was ordered to pay costs.
Geoffrey Williams QC is part of both the Disciplinary and Regulatory teams.
The judgments for Ballard v SRA and Sancheti v SRA can be found here and here respectively.
---
---