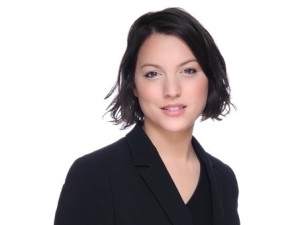 Hannah recently reduced the costs for a Claimant she was representing. The claim concerned declarations under section 14 of the Trusts of Land and Appointment of Trustees Act 1996 ("TOLATA") in respect of two properties which were in the sole legal name of the Claimant's ex-partner, the Defendant.  The claim was heavily disputed by the Defendant and there were a number of factual disputes.
Despite repeated requests from the Claimant as well as an order at the CCMC for the parties to engage in mediation the Defendant refused to mediate on the claim as she felt it was a spurious claim.
After two day multi-track trial in front on HHJ Worster sitting in the County Court at Birmingham on the 30th September 2015 and 1st October 2015 judgment was handed down on 9th December 2015 and the claim was found to fail.  However, HHJ Worster found that there were a number of difficulties with the Defendant's evidence and on one aspect of her case he stated at paragraph 18 "I found her evidence on this part of the case hard to credit. I came to the conclusion that I had not heard the whole story".
Hannah argued that the Defendant's costs should be reduced by 50% due to her failure to engage in mediation at all.
Hannah relied on the Court of Appeal decisions in Halsey v Milton Keynes General NHS Trust [2004] EWCA Civ 576 and PGF II SA v OMFS Company 1 Limited [2013] EWCA Civ 1288 as well as the recent cases of Northrop Grumman Mission Systems Europe Limited v BAE Systems (Al Diriyah C4I) Limited [2014] EWHC 3148 (TCC) and Laporte & Another v The Commissioner of Police of the Metropolis [2015] EWHC 371 (QB).
HHJ Worster accepted the submission that this was exactly the kind of case that would have benefited from ADR and that a mediator can be far more effective than a Judge.  He found that the Defendant could not rely on her own unreasonableness in asserting that mediation would have failed.
HHJ Worster held that: "Overtures were made by the Claimant's solicitor on consistent basis.  The court direction was in substance ignored by the Defendant, I weigh that in the balance.  At the outset I wondered whether 50% was too great a deduction but having heard argument it seems to be the one that best reflects the merits and the conduct of the Defendant".
It was ordered that the Claimant is to pay 50% of the Defendant's costs to be assessed if not agreed.
Click here to read more about Hannah's practice.
---
Author: Hannah Saxena Farrars (chambers@farrarsbuilding.co.uk)
---
---