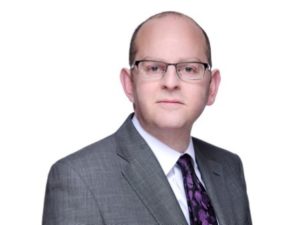 Howard Cohen won a 2 day liability-only multi-track trial in Norwich County Court for the Defendant last week arising out of a rather unusual road traffic accident.
The Claimant, a pedestrian, was intoxicated and emotional and had spent about an hour walking along (and in the middle of) the A47 dual carriageway in Peterborough. When he realised he had walked further than he intended, he turned around, missed the underpass that would safely have taken him to the other side of the road and so decided to cross all 4 lanes of carriageway.
He successfully negotiated the first two, westbound lanes of traffic. He then climbed over the crash barrier and waited. The Defendant, approaching in the nearside of the 2 eastbound lanes at a speed of 60-70mph, spotted him as he reached the crash barrier and took her foot off the accelerator pedal, slowing to around 55mph. She accepted at that point that he was a potential hazard. As she got close to his position, he suddenly stepped out and walked "fairly fast" across both lanes. She slammed her brakes on but with no option to veer right due to a vehicle approaching at speed from the rear and no hard shoulder to the left, she clipped him with her nearside front corner, causing multiple, severe injuries. The Claimant argued that had the Defendant braked by even a small amount as she approached him, then a collision would have been avoided. By contrast, the Defendant submitted that she had done everything reasonable in response to the Claimant's presence in the road.
At the liability-only trial, each party relied upon Accident Reconstruction experts, with the main issue between them being the point at which the Claimant turned from a potential hazard into an actual hazard. Her Honour Judge Walden-Smith preferred the Defendant's expert evidence on the point and found that having climbed over the central crash barrier and waited, the Claimant continued to be only a potential hazard until the point that he started crossing the road. The Defendant's response to him as he waited (ie: to lift her foot from the accelerator) was reasonable in all the circumstances as there was no way that she could tell that he was intoxicated or out of control and she had every right to expect him to wait until she had passed before he crossed the 2 eastbound lanes. The claim was therefore dismissed.
---
Author: Howard Cohen Farrars (chambers@farrarsbuilding.co.uk)
---
---