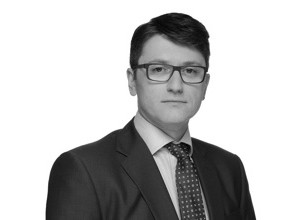 Kevin Clarke was 35-year-old black man who died after being restrained by police in Lewisham, South London, on 9 March 2018.
Mr Clarke had suffered from paranoid schizophrenia since the age of 17 and at the time of his death was experiencing a mental health episode.
On the day of his death, residential support workers from the Jigsaw Project, where Mr Clarke lived, attempted to engage with Mr Clarke to no avail and, after taking advice from his Community Mental Health team based at South London and Maudsley hospital, called police as Mr Clarke had been standing outside in the cold for four and a half hours in order for him to be taken to a place of safety under the Mental Health Act 1983.
His residential support workers and clinical members of his Community Mental Health team believed Mr Clarke was relapsing. However, when the police officers arrived, they decided not to exercise their powers under Section 136 of the Mental Health Act 1983 to detain Mr Clarke and take him to a place of safety.
Under five minutes after the first set of police officers left Mr Clarke, the police were called again by a member of the public who had seen someone running through gardens and climbing over fences.
When the new set of police officers arrived at the scene, Mr Clarke was lying in discomfort on the playing fields of St Dunstan's College.
For thirteen minutes, police officers attended to Mr Clarke as he rolled around on the grass in discomfort, apparently exhausted and was exhibiting signs of Acute Behavioural Disturbance.
As Mr Clarke got to his knees, officers put him in handcuffs and held him on his side, During this restraint, Mr Clarke became more agitated and subsequently leg restraints were applied. The jury concluded that Mr Clarke said "I can't breathe" several times during this period of restraint.
During his restraint, paramedics arrived on scene but were found to have failed to complete a full clinical assessment of Mr Clarke as he was being restrained.
After fourteen minutes, Mr Clarke was brought to his feet and, despite his exhausted state, was walked by the police out of the field to a waiting ambulance. In so doing, Mr Clarke collapsed twice; he was found to be unconscious by the time he was transferred to a London Ambulance Service carry sheet but was still breathing and had a pulse.
Within four minutes of being transferred to the ambulance he was in cardiac arrest and chest compressions were commenced. He was transported to Lewisham Hospital where, tragically, he was pronounced dead a little over an hour later.
This was an Article 2 inquest, which considered several hours of Body Worn Video footage taken by numerous police officers. The jury concluded there were numerous issues which possibly or probably contributed to Mr Clarke's death. Please click here for full details of the inquest hearing.
Matthew Kerruish-Jones was instructed to represent the Jigsaw Project at the inquest which took place between 7th September and 9th October 2020.
Media links:
https://www.bbc.co.uk/iplayer/episode/m000r6z2/panorama-i-cant-breathe-black-and-dead-in-custody
---
---