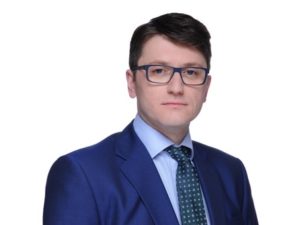 On 22 October 2018 HM Coroner Andrew Barkley presided over the Inquest into the death of David Cuthbertson and others, which concerned the death of Mr David Cuthbertson and five of his children in their farmhouse of Poityn Farm near Llangamarch Wells, Powys, Wales. Matthew Kerruish-Jones represented the estate of Eifion Davies (deceased). Matthew's pupil, Oliver May, also attended the inquest.
Mr Cuthbertson rented the farmhouse from the farmer and landowner Mr Eifion Davies, and had lived in it for over a decade. He lived with eight of his 17 children, who had resumed living with him after their mother had suffered a stroke.
At around midnight on 30 October 2017 a fire ignited in the farmhouse. Leif Raine, Mr Cuthbertson's daughter, was woken by the smoke and smell of fire in her bedroom. She shouted to wake the others before escaping out of her window. Her brothers Blue Raine and Farr Raine were the only others to escape, Blue also out of the window and Farr out of the front door. The other six residents tragically perished before they were able to get out of the building.
At the conclusion of the inquest HMC Barkley gave a narrative conclusion in which the deceased were confirmed to be: David Cuthbertson, 68; Just Raine, 11; Reef Raine, 10; Misty Raine, 9; Patch Raine, 6; and Gypsy Raine, 4. Each of them had died from the effects of the inhalation of fire fumes at a house fire at their home address on 30 October 2018.
The deceased were identified through DNA analysis, apart from Gypsy Raine who was identified through dental and skeletal analysis. The inquest found that the fire had originated in the ground floor living room known by the family as the "red room", but such was the extent of the damage caused by the fire that no finding was possible regarding the cause of the fire.
There has been considerable coverage of the fire itself and of the inquest. Please see links to press coverage below:
BBC
Wales Online
The Times
The Guardian
ITV
Metro
The Mirror
The Sun
The Daily Echo
---
---