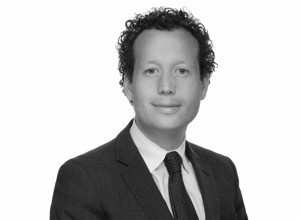 Joel McMillan acted on a direct access basis for a banker whose discriminatory treatment by her employer left her with a serious psychological injury. The case made the front page of the Financial Times when the judgment was published this week, and it has been the subject of widespread national media coverage, including in The Times, The Guardian, The Telegraph, The Independent and Bloomberg.
The Claimant, Ms Stacey Macken, succeeded in a liability trial in the Employment Tribunal in her claims for equal pay, sex discrimination and victimisation against her employer, BNP Paribas. In advance of the remedy hearing, she instructed Joel to help prepare, and provide specialist advice on, the personal injury elements of her claim. This included the medical evidence, and the relevant parts of the Schedule of Loss and witness statements. Her employment barrister from the liability trial continued to deal with the other, non-PI matters.
The personal injury claim was advanced on the basis that her employer's unlawful acts had caused Ms Macken such serious psychological harm that she would never be able to return to her successful career in banking. BNP Paribas refused to accept this.
Joel appeared in the Tribunal during oral closing submissions to deal with the personal injury arguments. He also drafted the personal injury parts of her written opening and closing submissions. The Tribunal fully accepted Joel's arguments on causation and the effect of her injuries, and awarded Ms Macken loss of earnings until retirement.
Ms Macken's overall award of more than £2 million is one of the highest ever made in the Employment Tribunal and the personal injury losses accounted for more than half of it. The award included £51,400 for pain, suffering and loss of amenity; over £200,00 for past loss of earnings; and more than £850,000 for future loss of earnings.
Ms Macken said, "I feel very fortunate to have had Joel as my barrister. He was very impressive in court, and his level of professionalism and dedication is outstanding. I am grateful for everything that he has done for me."
Joel acts for claimants and defendants/respondents in personal injury and employment matters. Please contact the Clerks for further details.
---
---