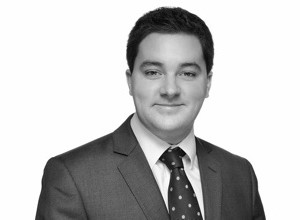 On a wintry morning in November 2016, the Claimant slipped on a wet layer of leaves that had built up on a pathway within the Denham County Park in Buckinghamshire. The leaves were 3 to 4 deep and the pathway connected a car park to the visitor's centre. The Claimant unfortunately suffered a fractured scaphoid as a result of her fall.
The Claimant succeeded at first instance before District Judge Jordan in the County Court at Uxbridge. The District Judge found that leaves presented a reasonably foreseeable source of harm such that the Defendant should have taken a more comprehensive approach to leaf clearing over the winter months.
Josh made an application for permission to appeal, which was initially turned down by the Appeal Court at the paper sift. Permission was later granted following a renewed application at an oral hearing.
On 21 July 2022, His Honour Judge Hellman handed down Judgment having heard the appeal in April 2022. The Judge accepted that the leaves were a reasonably foreseeable source of harm but allowed the appeal on the basis that the District Judge had erred in his approach to considering the wider implications of a finding of liability. He had failed to consider the practicability and cost of preventative measures of a requirement to clear leaves, and had failed to take into account section 1 of the Compensation Act 2006. HHJ Hellman went further and held that the District Judge had not in fact identified what the appropriate standard of care was. Neither was there any evidence before the District Judge upon which the Court could have found the Claimant had proven causation in any event.
The appeal was therefore allowed, the claim was dismissed and the order for the Defendant to pay damages and costs was set aside. The appeal is unusual in the sense that it succeeded notwithstanding an earlier refusal on the paper sift. More substantively, it serves as a reminder that the Appeal Court will more readily interfere with a trial judge's evaluative approach to primary facts (rather than a challenge to the primary facts themselves). In this case, Josh was able to point to a number of errors of approach and gaps in logic in the District Judge's reasoning, which undermined the first instance decision on liability.
Josh Hedgman is noted in the directories for his particular "expertise in public liability and employers' liability claims". He has acted for a number of defendants on appeal in successfully reversing liability findings in this area.
Josh was instructed by Alison Standfast of DWF Law (London).
---
---