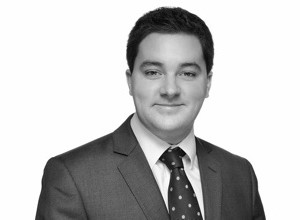 Josh Hedgman was recently instructed to appeal an order for costs in the case in favour of the Claimant.
The substantive claim involves an allegedly severe brain injury with issues relating to capacity. The Claimant applied to adjourn a four-day trial on the basis that his previous solicitor had let him down and had not properly investigated the extent of the head injury or the issue of capacity. The Claimant therefore sought permission to appoint a Litigation Friend and for additional medical evidence to deal with the brain injury and the alleged loss of capacity. It was also suggested that the value of the claim was now up to £2 million. 
At first instance, the Claimant's application was heard by DDJ Zak Coles. The trial was adjourned and an order for costs in the case was made. Josh was instructed to appeal that costs order and the appeal was duly heard by HHJ Ambrose. 
The Appeal Court accepted that both of the reasons given by DDJ Coles were wrong and impermissible.
The first reason that the DDJ gave was her desire not to promote satellite litigation involving the Claimant's previous solicitors. HHJ Ambrose accepted Josh's submission that the DDJ had gone against established authority that the party and their legal representative were to be treated as a single entity for the purposes of costs. The Appeal Court also accepted that the DDJ had been impermissibly trying to insulate the Claimant from adverse costs.
The second reason given by the DDJ was that head injuries can be, to some extent at least, covert and difficult to appreciate. The Appeal Court accepted the correctness of the point as a general statement but acceded to Josh's submission that it went against the totality of the evidence before the DDJ – which demonstrated very clearly that the matters going to the severity of the head injury were always there to be dealt with. ​
The appeal was successful, the costs order was set aside and the Claimant was ordered to pay the Defendant's costs of the appeal.
All too often, costs decisions are viewed as inherently unappealable and one of the least likely exercises of discretion that an Appeal Court will interfere with. That may be true in terms of whether the decision is wholly wrong, but this appeal serves as a reminder that even the costs discretion has to be exercised in a principled way such that the result can be vitiated where it is clear that the Judge has gone wrong on their treatment of the question to be decided. 
Josh was instructed by Rhys Sanchez and Emma Clarke of DWF LLP.
---
---