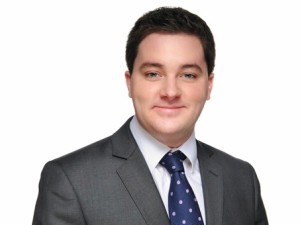 Joshua Hedgman successfully resisted a relief from sanction appeal that deprives the claimant of chronic pain report estimated to have been worth over £1 million to the value of the claim.
Joshua was recently instructed for a defendant on the claimant's appeal from a decision not to grant relief from sanction for failing to serve an expert rheumatology report on time.
The claimant was a young lady who suffered injury in a road traffic accident, which was caused by the defendant's negligence.
The orthopaedic evidence limited to claim to a maximum of 15 months but the claimant underwent expert rheumatological examination and obtained a report establishing causation for the onset of fibromyalgia as a result of the accident. In reliance on that report, the value of the claim drastically increased to over seven figures, largely due to claims for lifelong loss of earnings, care and assistance.
The claimant was over two months late in serving the rheumatology evidence and accordingly made an application for an extension of time.
At first instance, the District Judge refused relief and debarred the claimant from relying on the rheumatology report. He found that Joshua's skeleton argument cited CPR 3.9 and the Denton principles 'with complete accuracy' and accepted those submissions in their entirety. The District Judge granted permission to appeal in recognition of the fact that the evidence was crucial to the claim.
The claimant appealed on the basis that her application had been made one-day prior to the deadline for service. She contended that the District Judge had erred in applying CPR 3.9 and Denton as opposed to the Overriding Objective.
While the face of the claimant's application was dated one day prior to the deadline, Joshua checked this with the court at the time of drafting his skeleton for the appeal. It transpired that the Court received the application one day after the deadline and it was therefore a late application (CPR 23.5 providing that the time of receipt is the determinative date).
It was therefore unarguable that CPR 3.9 and relief from sanction were engaged. On the basis that the claimant had not pleaded any other ground of appeal, Joshua simply submitted that the appeal should be dismissed.
Upon receipt of Joshua's skeleton argument 48 hours prior to the appeal, the claimant served amended grounds and a new skeleton.
On the morning of the appeal, HHJ Owens heard the application for permission to amend the grounds of appeal. The learned Judge preferred Joshua's submissions that the proposed amendment was a significant amendment and was very late in the day.
Accordingly, the appeal was dismissed without substantive argument.
This is a useful reminder of the stringency with which CPR 3.9 can be applied, even following the re-statement of the principles in Denton. It demonstrates the potentially drastic consequences of failing to make an application to extend in good time.
---
Author: Joshua Hedgman Farrars (chambers@farrarsbuilding.co.uk)
---
---