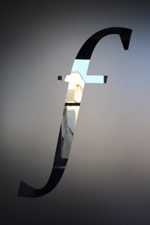 Introduction
1. This listing and hearing protocol is addressed to all civil court users. It is intended to give some guidance as to what work can be done and the manner in which it can be done. It applies to all Civil work. It is guidance only. It has no application to Family or Criminal work.
2. Wherever possible hearings will continue to take place. The default means of hearing is remotely. This is explained more fully below.
Status of Court Buildings
3. The County Courts at Sheffield and Doncaster are "open" courts in the sense that they are theoretically open to Judges, staff, legal professionals, litigants, witnesses and members of the public. However, this status is subject to the Government guidance to stay home wherever possible. As appears below, it is anticipated that only in exceptional circumstances will it be appropriate for anybody to attend a court building to take part in a hearing.
4. The County Court at Barnsley is a "suspended" court. The building is temporarily closed. Arrangements have been made to permit periodic access by staff, for instance to retrieve paper files, but it is otherwise inaccessible. It follows that no hearing requiring a physical presence of anyone in a hearing room can be conducted at Barnsley.
5. Furthermore, because of the severely restricted access to the Barnsley building, it is unlikely to be possible to deal with Barnsley box-work on a daily basis.
6. The public counters for civil work in Doncaster and Sheffield are closed.
7. The staff located at Doncaster and Sheffield are extremely busy and very stretched. As with all businesses, there are significant staff absences.
8. At present, telephones in the Civil section are being answered from 10.00am until 4.00pm, but expect longer than usual delays in your call being answered.
9. In the future it may be necessary to have Civil section telephone lines open only from 10.00am until 2.00pm.
Listing Priorities
10. Annex A reproduces guidance concerning listing priorities. Once more it is guidance only. In common with many other DCJs, I have agreed that urgent family work takes priority over routine civil work.

Conduct of Hearings – Face to Face (F2F) Hearings

11. Only in exceptional circumstances will a hearing be conducted with any person being present in a hearing room at Doncaster or Sheffield. If an F2F hearing is a Barnsley case, the hearing location will have to be Doncaster or Sheffield, or some other court building outside South Yorkshire.
12. Any application for an F2F hearing will be referred to the DCJ. Cogent reasons must be provided why the hearing cannot be conducted by remote means. The application need not be by formal application notice. An email to the court will suffice, which will then be forwarded to the DCJ.
Conduct of Hearings – Remote Means
13. Judges have for many years been conducting hearings by telephone, so in one sense there is nothing new. However, before the current Covid-19 crisis, some hearings have been deemed unsuitable for telephone hearings. All that has changed.
14. Judges will now consider the conduct of hearings by any feasible remote means. These include:
(1) BT telephone conferencing.
(2) BT MeetMe telephone conferencing.
(3) Skype for Business video conferencing.
15. Current guidance is that Zoom is not a suitable platform for the conduct of remote hearings. It will be the personal decision of the individual Judge to permit a hearing by Zoom.
16. Most Judges are, wherever possible, working remotely from home. It is unlikely that such Judges will have access to the Court file. However, Judges will attend at Doncaster or Sheffield where necessary.
17. Wherever possible, hearings will NOT be conducted using paper files. Necessary documents must be sent to the relevant court electronically. Annex B contains relevant guidance.
18. All orders to parties will contain instructions concerning the delivery to the court and to other parties of electronic documents largely in accordance with the Annex B guidance.
BT Telephone Conference Hearings
19. The arrangements are as before, with the Solicitor for the Claimant or Applicant having the obligation to arrange the call. At present there are sufficient staff to be able to put these calls through to the Judge. It has to be acknowledged that this may not be the case in the future. In that eventuality, BTMeetMe may be the only feasible choice.
20. It remains unlikely that this remote means is suitable for litigants in person. It is also unlikely to be a suitable means for clients and witnesses to participate. However, Judges are always willing to listen to constructive proposals.
BT MeetMe Hearings
21. In most cases the Judge, as chairperson of the conference call, will dial out to participants in the hearing. The advantage of this procedure is that no other participant needs to download any software.
22. It follows that the telephone numbers of all of the participants must be
supplied in advance.
23. This means of remote hearing is also likely to prove a more appropriate means to accommodate the participation of litigants in person, clients and witnesses.

Video Conferencing
24. At present, the only approved remote means of video conferencing is Skype for Business. It is by far the most preferable means of participation where evidence is to be taken.
Court Dress

25. Advocates are not required to wear Robes for any hearing. Smart business wear is, however, appropriate for hearings where the advocate(s) can be seen.
Open Justice
26. The provisions of PD51Y have effect.
27. Subject to PD51Y all hearings, wherever possible, continue to be open to the public.
28. Wherever possible hearings which are conducted by remote means, such as by telephone or video, will have the sound streamed into a court room.
29. It is acknowledged that with increasing pressure put on court staff, the instances where the above arrangements are not possible are likely to increase. The PD provides a mechanism for listening to recordings of hearings. PD 51ZA provides that a "request" must be made. It is not necessary to make a Part 23 application.
Adjourned Hearings
30. In accordance first with the Government announcement and then pursuant to CPR Practice Direction 51Z, all possession proceedings and evictions have been adjourned, stayed or suspended, as appropriate.
31. Similar arrangements are in place for work involving attendance by bailiffs.
32. Similar arrangements are in place for work involving attendance by bailiffs. This includes personal service of documents by bailiffs. National guidance is to the effect that bailiffs "are to carry out duties only where Personal Protective Equipment and/or physical distancing can be achieved in accordance with a local risk assessment."
33. It is not presently feasible for debtors to attend court to give information as to their means. At present it is not thought that these appointments are suitable for remote hearings, particularly in the light of the pressures on court staff.
34. Attention is drawn to CPR PD 51ZA. This provides that the reference to consensual extensions of time of up to 28 days in CPR rule 3.8 is now substituted by 56 days.
35. The PD also directs courts to take into account the impact of the Covid-19 pandemic when considering applications for extensions of time for compliance with directions, the adjournment of hearings and applications for relief from sanctions.
36. At the commencement of the Covid-19 crisis, Judges and staff needed a breathing space to think. A number of cases were adjourned with an indication that a new hearing date would be fixed sometime after the elapse of 12 weeks, that is until after June 2020. Provision was made for the parties to make proposals for earlier remote hearings.
37. Things have settled down somewhat. Even those who did not previously consider themselves to be particularly "tech savvy" have made remarkable progress. It seems likely that Judges and parties are now in a better position to undertake a greater variety of hearings by remote means.
38. There are clearly issues about conducting a remote hearing where contested oral evidence will be given. However, wherever possible, such hearings will be accommodated.
39. The largest impediment to conducting hearings such a Fast Track and Multi Track trials is the volume of documentation. Such cases will continue to be triaged on a case by case basis. If the decision is taken to adjourn a hearing, there will always be a provision in the order inviting proposals how the hearing can be conducted remotely.
40. Consideration will be given in Small Claims cases to dealing with them by the "on paper" procedure.
Orders
41. Some firms of Solicitors have set up a dedicated inbox to receive orders and communications from the court. Court staff will happily send orders etc by email. Will those solicitors who require this service please send an email to the court with details of the preferred email address.
42. The court is unable to email material to the private email addresses of
individuals.
Conclusion
43. It is impossible to predict how long these arrangements will remain in place. The Judges and court staff are working incredibly hard to continue the Administration of Justice in South Yorkshire.
44. The Judges and court staff are always open to constructive suggestions how to improve that Administration of Justice.
His Honour Judge Graham Robinson
Designated Civil Judge, Sheffield and South Yorkshire
---
---