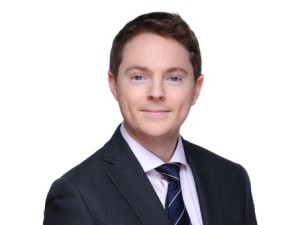 Robert Golin was instructed by Furley Page Solicitors to act for the Claimant, an HGV driver, following a road traffic accident in which the Claimant suffered physical and psychological injuries.
The facts were that the Defendant's car pulled out of a side road and collided with the Claimant's oncoming HGV. Sadly, the Defendant suffered fatal injuries. Liability was admitted by the Defendant's insurers. The Claimant suffered relatively minor physical injuries but much more significant psychological injuries. He developed Post Traumatic Stress Disorder, severe depression and severe travel anxiety, which ultimately led to him resigning from his driving job. The Claimant was then off-work for a period of 2 years while he received extensive psychological treatment, and during that period his HGV license lapsed.
Causation was the main point of dispute between the parties. Before resigning, the Claimant had continued to work as an HGV driver for roughly 1 year post-accident. The Defendant's case was essentially that the Claimant had resigned from work for reasons unrelated to the index accident.
The expert evidence, however, favoured the Claimant. The matter settled favourably following service of Robert's Schedule of Loss, no Counter-Schedule having been served.
Robert is part of the Personal Injury team.
---
Author: Robert Golin Farrars (chambers@farrarsbuilding.co.uk)
---
---