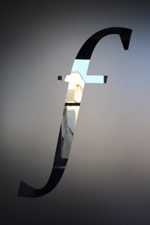 On 23rd June 2021, HM Courts & Tribunals Service published guidance on how to issue a claim for damages with their new online case management tool, 'MyHMCTS'. This comes after last month's launch of the pilot scheme that will allow legal professionals to manage and progress the initial stages of certain civil damages claims online. Established by Practice Direction 51ZB, the pilot is due to last three years (from 28th May 2021 to 30th April 2024).
During this first release, HMCTS will test the service with nine claimant law firms over three months, before extending it to a wider audience. The pilot scheme will cover CPR Part 7 damages claims brought by a single claimant against a single defendant, where the claimant is represented by a solicitor who is registered with the service.
The online system will allow legal professionals to issue proceedings; upload particulars of claim; provide an acknowledgment of service; respond to a claim (and inform the court of any agreed extension to file a defence); and provide initial information for directions' questionnaires. Thereafter, cases will be managed in the usual way under the existing provisions of CPR Part 7.
It is thought that the pilot is part of a long-term plan to create an 'end-to-end' digital service for county court claims from pre-action to enforcement. Brett Dixon, Chair of the Law Society's Civil Justice Committee, described the pilot as a "springboard for further developments" and encourages claimant and defendant practitioners to engage with the project.
The Law Society's announcement on the damages claims pilot can be found here.
The HMCTS's step-by-step guidance on issuing a claim for damages with MyHMCTS can be found here.
---
---