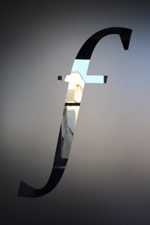 Introduction
During the pandemic, the courts are dialling up the types of hearing being heard over the telephone. In certain instances, even full trials are now being heard in this way.
Telephone trials have very different dynamics to normal courtroom hearings and can present additional difficulties to those conducting them on behalf of clients.
What follows are some practical tips to assist with trials heard by telephone.
Preparation
Telephone numbers for clients / witnesses
Make sure Counsel has a contact number for the client and/or witnesses in advance of the hearing. Once everyone is dialled into the hearing, everything can be heard by everyone else on the call, so it can be helpful for Counsel to speak to the client or witness in advance, where needed.
Witness bundle
Send the bundle to the witness in good time and advise them to print a copy to refer to when they give evidence over the phone; or, at the very least, they should have it available electronically on a separate and reliable device.
Witnesses should avoid using their smartphone to view the bundle as it will be difficult to access if they are speaking to the Court on the same device. The small screens also make it harder to navigate large documents.
Any inability (or indeed, perceived inability) of a witness to access relevant documents is something an advocate might try to use to discredit their evidence. It is really important therefore that witnesses are able to easily access relevant material while giving evidence over the phone.
The Hearing
Readiness
As with all other hearings, telephone trials may well be listed at the same time as other matters. This means there is usually a wait before being dialled in. Make sure clients and/or witness know delays are possible and there may well be a wait.
It is key that, when the Court dials everyone in, the client and/or witness is ready and is not engaged in something else. First impressions count, and if at the time the Court dials everyone in the client or witness has popped out to the shop or does not answer their phone this will delay things and may not assist a client's case.
Surroundings
The surrounding environment in which the client and/or witness is located during the telephone hearing is really important. If it is noisy or distracting this will not help the quality of their evidence. Advise clients or witnesses to find a quiet space where they won't be disturbed.
The mute button
Unlike many professionals who may be used to dialling in to meetings, lay clients or witnesses might not be familiar with the need to mute their phone when they are not speaking in order to keep all background noise to a minimum. Make sure clients or witnesses are reminded ahead of the hearing to hit the mute button when appropriate.
Telephone trials need not be problematic and making the small adjustments suggested above may help ensure clients' cases are presented in the best possible way.
Article produced by Leonard Wigg who is a third sixth pupil at Farrar's Building.  Please direct any instructions or training requests to the Farrar's Building Clerking Team.
---
---