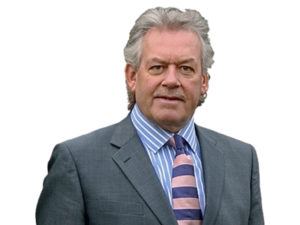 Head of Chambers, Patrick Harrington QC led the prosecution following the tragic death of Peter Colwell, a gamekeeper, aged 18. Peter was killed when a shotgun was fired accidentally by his colleague Ben Fitzsimons while he sat in the back of a parked car following a night out with Ben Wilson, also a gamekeeper and Ben Fitzsimons in Llanbedrog, Gwynedd, in February 2017.

Peter was sitting in the back of the car while Ben Fitzsimons sat in the front passenger seat with the gun, owned by Ben Wilson, propped upwards facing towards the back seat positioned next to him. Judge Rhys Rowlands said that Wilson's attitude towards the safe storage and handling of guns prior to the tragedy was "appallingly lax".

Following a 19 day trial at the end of 2018 and a 17 day retrial at Caernarfon Crown Court last month, Ben Wilson was found guilty of gross negligence manslaughter and jailed for 7 years. Ben Fitzsimons was cleared of manslaughter but jailed for 2 years after a previous jury found him guilty of having a loaded shotgun in public.
Read articles on this case below
BBC News article 27 June 2019
Daily Post 27 June 2019
The Telegraph 27 June 2019
Wales Online 28 June 2019
BBC News article 5 June 2019
---
---