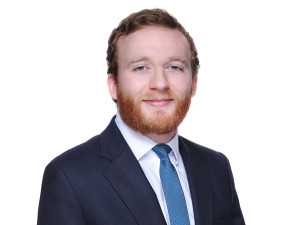 Students want bang for their buck: Private law claims for breach of duty in the field of educational provision
The news that an Oxford graduate is suing his alma mater following his failure to achieve his desired degree results should come as no surprise. Tuition fees have risen sharply over the past decade, changing the way many view the relationship between student and university.
Factual Background
Faiz Siddiqui claims that he has suffered a loss of around £1,000,000; due to the substandard tuition he received whilst reading Modern History at Brasenose College. Mr Siddiqui, who qualified as a Solicitor following graduation, claims that his life has been blighted due to 'negligent' teaching in his final year of study. Mr Siddiqui graduated in June 2000 with an Upper Second Class BA. He claims that, but for the University's failings, he would have obtained a First Class degree and been able to pursue a lucrative career at the commercial Bar.
Mr Siddiqui contends that four of the seven members of staff teaching one of his final year subjects took sabbatical leave at the same time. Mr Siddiqui argues that a significant number of students also received their lowest marks in the particular subject, thereby supporting his contention that the tuition provided was 'appallingly bad'. The University is said to have known that there would be a shortage of tutors for the subject in advance but taken no effective measures to address the same.
Mr Siddiqui now claims to suffer from depression and insomnia as a consequence of his 'disappointing examination results' and argues that he has been unable to hold down any professional day job for any significant length of time.
The University has already attempted to secure a strike out or summary judgment in the matter, on the basis that the claim lacks merit and is time-barred due to limitation.
Legal Analysis
Claims for negligent educational provision can take various forms. In private law claims founded on tort or contract (as distinct from public law claims, normally brought by judicial review), the relevant principles are now reasonably well settled. There are three broad categories of claim, relevant for present purposes:
Category 1: Claims which assert a breach of a duty owed in tort or contract arising in the exercise of academic judgment by the defendant's teaching staff.
Such claims generally concern the decision to award a particular grade to a student following an examination and revolve around issues of academic judgment. Claims of this nature are not justiciable as a matter of law, and are therefore liable to be struck out (e.g. Clark v. University of Lincolnshire and Humberside [2000] 1 WLR 1988, CA).
Category 2: Claims which allege negligent teaching methods, in the devising of courses or the means of acquainting students with the educational content of such courses.
These claims are actionable in principle (e.g. Phelps v. Hillingdon London Borough Council [2001] 2 AC 619). Given that such claims amount to an attack on the defendant's competence, exercise of skill and care in a profession, the merits of the claim must be assessed by reference to the 'Bolam test' (Bolam v. Friern Barnet Hospital Management Committee [1957] 1 WLR 582).
The relevant question is whether a defendant has acted '…in accordance with a practice accepted as proper by a responsible body of … men skilled in that particular art.' Such a claim will require a claimant to adduce expert evidence to establish that the Bolam standard has not been met.
Category 3: Claims of operational negligence in the making of educational provision.
Such a claim could, for example, involve an administrative error leading to a student sitting the wrong examination paper, containing questions about which the student had received no tuition.  If such a case is proved on its facts then a court will not require expert evidence to find that the required standard of professional skill and care has not been met.
Mr Siddiqui's Case
In the case of Mr Siddiqui, the University rightly accepted that if an institution fails to take proper care of a student's career, by falling short in the delivery of the processes involved in obtaining the qualification for which the student is studying, the possibility of some injury is arguably foreseeable. The University, however, argues that, notwithstanding the existence of a duty of care, outside the domain of the non-justiciable exercise of academic judgment, Mr Siddiqui's claim is manifestly bad on the facts and, even if that is wrong, manifestly time barred.
Following the University's preliminary application for strike out or summary judgment, Mr Justice Kerr has determined, inter alia, that:
The University's application did not require the Judge to hold a 'mini-trial' and therefore the question was whether the claim was merely more than arguable on the evidence available.
The merits of Mr Siddiqui's claim did appear to have real prospects of success. It is arguable that his claim focuses on the insufficiency of teaching capacity and the alleged failure to remedy that and therefore does not necessarily need to be supported by expert evidence (i.e. a category 3 claim). Strike out or summary judgment would therefore not be appropriate on the evidence.
Mr Siddiqui also has a real prospect of establishing that the 'date of knowledge' within section 14 of the Limitation Act 1980 fell less than three years before the issue of the claim.
Mr Siddiqui also has real prospects of establishing that the claim is in time via operation of section 32(1), 32(1)(b) and 32(2) of the Limitation Act 1980 (deliberate concealment of any fact relevant to the claimant's right of action).
Mr Siddiqui also has a real prospect of persuading the court at trial that it would be just and equitable to disapply the primary limitation period and allow the action to proceed, pursuant to section 33(1) and (3) of the Limitation Act 1980
The matter should be allowed to advance towards trial.
Discussion & Analysis
Students are right to demand that their educational institutions provide appropriate tuition, adhere to fair administrative processes and design coherent course structures. With the advent of tuition fees, students have become consumers of educational services and expect value for money. Whilst the failure to achieve a desired degree result is often the consequence of factors beyond the course provider's control, students are now taking steps to ensure that an institution's failure to adhere to the expected level of service does not adversely affected their future career prospects.
Students who are concerned about the quality of their courses and/or institution's administrative processes should seek to raise these issues internally in the first instance. Educational institutions are obliged to investigate complaints and will have a formalized process for doing so. Student advisory services are also available for free advice.
If internal processes are exhausted, students should consider making a complaint to the Office of the Independent Adjudicator in Higher Education. This service is impartial, free and easy to use.
Legal action should always be considered a last resort, albeit this route has become more accessible following Barristers' widespread acceptance of 'Public Access' instructions.
Aidan O'Brien specialises in Educational Law, for more information about his practice please click here. Aidan can be instructed to assist with internal University complaints, applications to the Office of the Independent Adjudicator and court proceedings. Such instructions can be undertaken via Solicitors or on a Public Access basis.
To read the full judgment of the case please click here.
---
---