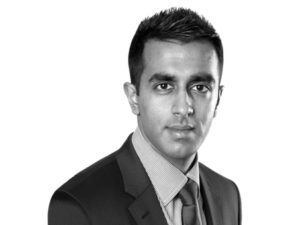 Rajiv acted for the Respondent in the case of Kamara v MCCH UKEAT/0221/16/RN. MCCH is a charity that provides support to people with learning disabilities, autism and mental health needs. Mr Kamara was employed as a case worker. In September 2014, a complaint was made by the mother of a service user about the manner in which Mr Kamara had cared for her disabled son. The matter was investigated, and Mr Kamara was subsequently dismissed for gross misconduct.
Mr Kamara brought an Employment Tribunal claim containing various allegations, one of which was that his dismissal was an act of race discrimination.
Rajiv represented MCCH at a case management preliminary hearing. During this hearing, it became evident that there was an argument to be made that Mr Kamara's case had no reasonable prospects of success. Rajiv made the appropriate application and the matter was adjourned to consider this at a further preliminary hearing. At this hearing Rajiv successfully obtained a strike out of all of the claims presented by Mr Kamara. Mr Kamara appealed to the Employment Appeal Tribunal claiming that the Employment Judge: (1) was bias; (2) did not follow the correct procedure; and (3) misapplied the law.
Rajiv drafted detailed written submissions on behalf of MCCH, and appeared at a preliminary hearing in front of HHJ Hand QC to determine whether the Mr Kamara's appeal had any prospects of success. Rajiv successfully obtained a strike out of Mr Kamara's appeal.
It is well known that following the House of Lords' decision in Anyanwu v South Bank Student Union [2001] ICR 391, Tribunals exercise a degree of caution when faced with an application to strike out a discrimination case. However, the cautionary words in Anyanwu sometimes allure Employment Tribunals in the manner of a siren in allowing cases to proceed to trial when prospects of success are highly questionable. Kamara v MCCH shows that strike outs in discrimination can be obtained. Tribunals should be encouraged to consider the wording of the test – in the words of Underhill P in ABN Amro v Hogben (UKEAT/0255/09/DM) "…if the case indeed has no reasonable prospect of success it ought to be struck out" (emphasis added). Lord Hope had recognised this in Anyanwu and held at [39] that the "time and resources of the Employment Tribunals ought not to be taken up by having to hear evidence in cases that are bound to fail".
Rajiv is part of the employment law team.
---
---