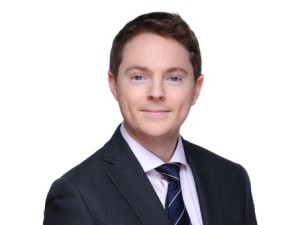 In October 2015, Robert represented the Claimant ("C") at a preliminary hearing in the case of Turner v (1) ALNO (UK) Ltd & (2) SJM Kitchens & Bathrooms Ltd. The preliminary hearing was held in order to determine whether or not C's employment had transferred from SJM to ALNO.
In brief terms, a franchise agreement between SJM and ALNO permitted SJM to use ALNO's "In-Toto" trade name to sell high-end kitchens from a showroom in Brighton. When the franchise agreement came to an end, the success of SJM's franchise business led to negotiations during which ALNO decided to continue the business itself at the same premises. SJM vacated the premises early in order to allow ALNO to move in. However, the premises required extensive structural works which caused a cessation of business for over 15 months. By the date of the preliminary hearing the business had not re-opened. ALNO argued that there could not be a TUPE transfer when: (a) the business had been closed for such a long period; (b) there had been no transfer of assets between SJM and ALNO, it was simply the termination of a contractual relationship under the franchise agreement.
The judge in the ET adopted SJM's position that there had been a TUPE transfer. The judge relied primarily on the case of Wood v Caledon Social Club Ltd (UKEAT/0528/09). That case concerned the temporary closure of a bar for a couple of months while a new lease and licence was arranged. In Robert's case, the judge found that a transfer had occurred because of ALNO's intention to recommence business and the joint objective of both parties.
In September 2016, Robert represented C when ALNO appealed to the EAT. SJM did not attend but indicated in writing that it adopted the arguments in Robert's skeleton argument. In the EAT, HHJ David Richardson found that the judge had failed to conduct the multi-factorial approach required by the authorities at ECJ and national level. In particular the judge agreed with ALNO that, while the intention of the parties was one factor for consideration, the ET had erred by finding it to be the determinative factor. The appeal was allowed and SJM was ordered to pay ALNO's tribunal fees in the appeal.
The case highlights the complexities involved in TUPE cases, but also the need for the tribunal to consider all of the facts of the case. The ET gave inappropriate weight to the intention of the parties when it was clear that the business had not re-opened for over 12 months, there had been no transfer of goodwill, and no assets had changed hands. Robert found the most useful authority at ECJ level to be Spijkers v Gebroeders Benedik Abattoir CV [1986] E.C.R. 1119 and at national level Cheesman v R Brewer Contracts Ltd [2001] IRLR 144.
Robert Golin is part of the Employment Law Team.
---
---