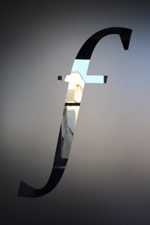 Two statutory instruments and the latest update to the CPR Practice Directions confirm that the small claims and whiplash reforms are proceeding in earnest, with measures expected to come into force on 31st May 2021. This will not be a detailed consideration of the new rules, or the new practice direction/protocol, but provides a summary of the key features.
The Civil Procedure (Amendment No. 2) Rules 2021 and the 129th Update – Practice Direction Amendments
These amendments introduce changes to the CPR to the small claims track in RTA claims, and to complement the whiplash reforms; in particular introducing Practice Direction 27B 'Claims under the pre-action protocol for personal injury claims below the small claims limit in road traffic accidents – court procedure' ("RTA Small Claims Protocol"). These changes to the CPR will take effect from 31st May 2021.
The small claims track limit for personal injuries arising from an RTA has been increased from £1,000 to £5,000, with a few exceptions. The limit will still be £1,000 where:

The claimant is a child/protected party (except for whiplash injuries, where the fast track is used)

The claimant was, when the accident occurred:

The claimant is an undischarged bankrupt on the date proceedings are started

The claimant or defendant acts as a personal representative of a deceased person

The defendant's vehicle was registered outside the UK on the date of the accident

The claim is not related to an RTA
Where the RTA Small Claims Protocol applies and proceedings are started under it the claim will automatically be allocated to the small claims track unless the overall value is more than £10,000, PI is more than £5,000, or one of the above exceptions apply.
There is no specific provision in the RTA Small Claims Protocol for pleadings (Particulars or Defence). Defendants are required to file an acknowledgment of service (using a new form) not more than 14 days after service of the (Protocol) claim form. Failure to do so will result in the defendant not having permission to rely on their evidence in the court pack or to partake in the hearing, absent relief.
The RTA Small Claims Protocol contains a number of categories of case (e.g. liability admitted in full; liability not admitted etc.) with similar but distinct provisions governing their conduct.
Permission will normally be given for only one expert medical report in respect of any whiplash injury and any report(s) should generally be fixed cost. The key exception is where the claimant obtains a report from a suitably qualified expert, in respect of a more serious injury suffered on the same occasion which also deals with the whiplash injury.
Claimants who do not properly comply with the RTA Small Claims Protocol, in particular by unreasonably overvaluing their claim, resulting in fast (or multi) track proceedings may receive no more than fixed costs under that Protocol. Defendants faced with such claims under the Pre-Action Protocol for Low Value Personal Injury Claims in Road Traffic Accidents ('the RTA Protocol') can increase their prospects of such a finding by using a notification procedure in the RTA Protocol, where they indicate to the claimant that small claims would be the normal track.
Claims which begin under the RTA Small Claims Protocol but subsequently leave and which also do not continue under the RTA Protocol, will be subject to the costs rules for claims leaving the RTA Protocol (Part 45, Section IIIA)
The Civil Liability Act 2018 (Commencement No. 1 and Transitional Provision) Regulations 2021
Summary
From 31st May 2021 there will be tariffs on the amounts of PSLA payable in whiplash claims, and solicitors and barristers will be under a duty not to settle such claims without 'appropriate' evidence, of a form still to be determined.
From 25th Feb 2021 'for the purpose only of exercising any power to make regulations' sections 3, 5, 6, 8 and 9 of the 2018 Act come into force, namely:-
3. Setting the PSLA 'tariffs'
5. Determining the scope and percentage of any uplift option (where the court thinks appropriate)
6. Determining what is 'appropriate evidence', which 'regulated persons' (including barristers and solicitors) will have to be satisfied of before settling a whiplash claim; including (optionally):
specifying the form of any evidence of an injury;
specifying the descriptions of persons who may provide evidence of an injury;
requiring persons to be accredited for the purpose of providing evidence of an injury;
making provision about accrediting persons, including provision for a person to be accredited by a body specified in the regulations.
8. Enabling FCA regulation
9. Determining the full scope of regulators/regulated persons under s6
This essentially provides a 3-month window in which to make such regulations as are necessary for setting the scope of the measures which will come into force on 31st May 2021.
From 31st May 2021 sections 1-9 of the 2018 Act come into force, namely:
Definition of whiplash injury
Power to amend s1
PSLA tariffs
Requirement to review s3
Uplift (exceptional circumstances)
Requirement for sufficient evidence of whiplash injury
Requirement of regulators to monitor and enforce compliance with s6
Regulation by the FCA
Interpretation
These reforms will apply only to causes of action accruing on or after 31st May 2021.
The [DRAFT] Whiplash Injury Regulations 2021
Draft Regulations pursuant to the above Regulations have been published. The tariffs are set out as follows:
| | | |
| --- | --- | --- |
| Duration of injury | For whiplash without (minor) psychological injury | For whiplash with (minor) psychological injury |
| Not more than 3 months | £240 | £260 |
| More than 3 months, but not more than 6 months | £495 | £520 |
| More than 6 months, but not more than 9 months | £840 | £895 |
| More than 9 months, but not more than 12 months | £1,320 | £1,390 |
| More than 12 months, but not more than 15 months | £2,040 | £2,125 |
| More than 15 months, but not more than 18 months | £3,005 | £3,100 |
| More than 18 months, but not more than 24 months | £4,215 | £4,345 |
In addition:
The maximum uplift for exceptional circumstances is 20%.
'Appropriate evidence' of a whiplash injury is, in line with the CPR changes, evidence from a suitably qualified (i.e. MedCo, or GMC Specialist Register where a more serious injury included) medical expert.
Samuel Irving is a Pupil at Farrar's Building.
---
---