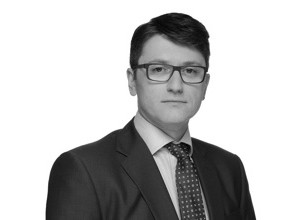 A Claimant conspired with another driver to defraud RSA Insurance Group.  Judge Chohan at Brentford County Court found that a collision was staged and referred the matter to the Metropolitan Police for further investigation. The Claimant pleaded that he was travelling across a junction in a BMW 6 series, that he had purchased only 12 days earlier, when the First Defendant drove out of the junction and into collision with him. The First Defendant provided written evidence that he had admitted liability and was at fault. The Claimant provided video evidence of the scene which was called into question.
Initially, the Claimant claimed for a total loss of around £15,500 together with damages for personal injury. However, RSA obtained a forensic engineering report from The Metcalfe Partnership which, upon interrogating the vehicle data, concluded: (a) there had been two collisions, not one; (b) there had been 3.38 minutes between the first collision and the second at which point the airbags deployed; (c) the Claimant's car was stationary at the time of the first collision; (d) the vehicle data appeared to show the collision had occurred over 4 days before the alleged accident. This prompted a further assessment by the Claimant's engineer of the vehicle which considered the car was, in fact, repairable and downgraded the costs of repairs to around £11,000.
The court considered the Claimant was untruthful and that this was a 'brazen attempt' to bring a claim for compensation, considering the value of the claim being downgraded to £11,000 as relevant. In addition, the court found the Claimant had manufactured the video footage to evidence the 'staged collision'. The judge had no difficulty finding as fact there had been a conspiracy between the Claimant and the First Defendant to defraud RSA and dismissed the claim with costs in favour of the Second Defendant.
Matthew Kerruish-Jones was instructed by DAC Beachcroft acting for RSA Group Insurance.
---
---