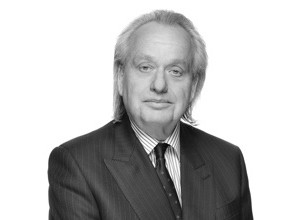 Geoffrey Williams QC acted for AT, a distinguished Solicitor Advocate with long held ambitions to practise at the Bar.
In 2002 AT was employed by a firm of Solicitors.  Suffering from work related exhaustion AT submitted a false claim for travelling expenses to his employer.  The matter came to light and he was summarily dismissed for what was considered to be an act of dishonesty.
AT swiftly found alternative employment in the Solicitors' profession having made full disclosure to his new employer of what he had done.
In pursuit of his ambition, AT obtained admission to Lincoln's Inn.  In applying he had declared that there were no relevant matters that should be brought to the attention of the Inn.  When the conduct in 2002 came to light AT was referred to the Inns' Conduct Committee ("ICC").  At the hearing in March 2005 AP was represented by Counsel.  He was expelled from the Inn and the ICC advised him that his future prospects would be assisted if he reported his conduct to The Law Society.
Earlier this year AT sought re-admission – on this occasion to the Inner Temple.  He represented himself at a hearing on 31st January 2022.  His application was refused and the fact that he had not reported his earlier conduct to The Law Society was considered to be crucial.
It was at that point that Geoff was instructed to act for AT in seeking a review of the refusal.  Upon Geoff's advice AT assembled a hugely impressive bundle of testimonials including letters from Judges, barristers and Solicitors.  Again on advice, the writers of the letters made it clear that they had been made aware by AT that he had not reported his 2002 conduct to The Law Society.
Geoff's main argument was that the earlier adverse decisions were all misconceived.  In 2002 there was no obligation upon a Solicitor to self-report to The Law Society via its' regulatory bodies from time to time.  When such an obligation was introduced in 2011 it was not made retrospective.  The obligation in 2002 rested only upon the employer of the Solicitor and in the case of AT, his employer declined to make such a report, plainly considering that the dismissal was a sufficient sanction.  This was the first occasion upon which this point had been raised.
The Independent Decision – making Body Panel considered the matter on 24th May 2022.  It set aside the decision of the ICC.  It stressed that that there had been no adverse events during the past 17 years and referred to the 20 supportive testimonials.  The conclusion was that AT is fit and proper to be eligible to become a practising barrister and AT was allowed to be re-admitted to an Inn of Court.
In giving its' decision, the Panel noted that there was no duty to self-report at the material times and the ICC had placed undue reliance upon AT's decision not to report the matter to The Law Society.  That led the ICC to place insufficient weight on the testimonial evidence.
Accordingly, AT is now free to pursue his ambition and it is Geoff's view that he will be a credit to the barristers' profession.
Moral of the story – know your law!
Geoffrey Williams QC has a long established practice in the field of professional disciplinary & regulatory work, specialising in defending professionals accused of misconduct by their regulators. He is regularly instructed in complex document intensive matters and in particular, cases involving allegations of dishonesty and those in which mental health issues arise.
Geoff has practised in the Solicitors Disciplinary Tribunal for 30 years & has been instructed in many of the leading appeal cases in the High Court. In addition, Geoff acts for Barristers, Accountants, Chartered Surveyors & Pharmacists.
An important part of his practice is persuading regulators not to take proceedings against his clients.
Please contact our Clerks for further information.
---
---